The 2013 Skoda Octavia, as you know, is touted as a global car with a keen eye to seal a spot in the list of top 10 best selling cars in the world.
[Can't watch the video? Head to Youtube]
The third iteration of Skoda's best selling car will shortly go on sale in Europe and here is a first detailed look of the car in action under the natural daylight. The car's lines are a tad conservative but we think it has a touch of elegance to it, especially when its on the move.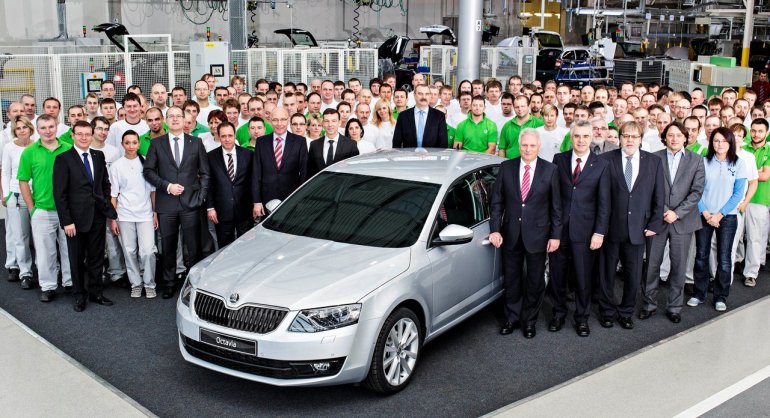 The clean design draws inspiration from the Skoda VisionD design concept and the result is a more grown up look compared to the second generation Octavia (called as Laura in India). Speaking of growing up, the new Octavia has bigger dimensions than its predecessor, the wheelbase is extended by 108mm, the overall length has grown by 90mm and the width by 45mm.
The 2013 Skoda Octavia comes with improved versions of the same powertrain as the Octavia II. The car just like its predecessor could be called as Laura when it comes to India in the later part of 2013.