Yesterday's so-called first undisguised 2013 Octavia spyshot turned out to be a fake photoshopped image.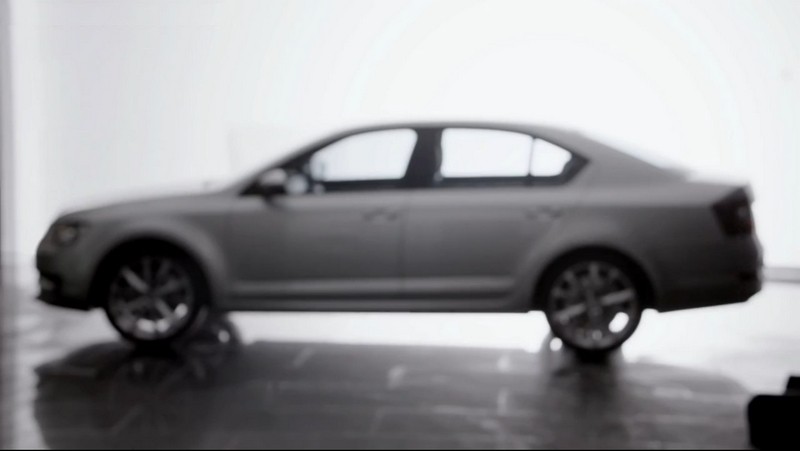 Not the kind to be put down by setbacks, we searched again, to come across this image and a video posted on AutoForum.cz. European enthusiast blogs have called it the first teaser footage of the 2013 Octavia.
The 2013 Skoda Octavia will be revealed in the following weeks. It will grace showroom floors first in its home market of Czech Republic in February 2013.
2013 Skoda Octavia first teaser video
[can't see the video above? Head over to Youtube]
The new Octavia must show up in India in Diwali 2013. Skoda will retain the same engine options, but because of a lighter body, improvements will be observed in fuel efficiency. The rear seat comfort of the new Octavia has improved considerably, credit to the stretched wheelbase which is over 10cm longer than the outgoing car, and the boot space has been increased to 590L.
The third generation Octavia is 4,659 mm long, 1814 mm wide and sports a wheelbase of 2,686 mm (compared to 4569 mm, 1769mm, 2,578mm of the current Octavia).
Under the bonnet of the new Octavia, engines displacing 1.2-, 1.4- or 1.8 liters firing petrol or 1.6L and 2.0L diesel engines carry out propulsion duties. Outputs range from 84hp to 177hp and these engines are married to 5-speed manual, 6-speed manual or 6-speed AT gearboxes.
Read everything about the 2013 Skoda Octavia
Models is the D segment have to offer the comfort, safety, features and engines from a higher segment as C segment products have stepped up in all these departments, in some cases, fare better than the D segment car in their family. The Vento, for example, has a 1.6L engine that puts out 250Nm of torque, a much higher figure compared to cars from a few years ago. The Nissan Sunny has the same wheelbase as the higher segment Corolla Altis, while the Ford Fiesta's cabin sound insulation is the same level as the Hyundai Elantra's.
Smaller cars could outperform their big brothers in more departments when they swing into the next generation. Skoda's new Rapid, which is uncomfortably close to the current Octavia in size, is another example of how cars in the C Segment are making D segment models look pricy and under-equipped.
[Source - AutoForum.cz]