The Nissan Micra has just received a mid-life facelift which should extend the product life by another 3-4 years. However, Nissan has decided to introduce two different refreshes for the global Micra. The Japanese and the Thai markets would get the Micra (it's called the Nissan March there) you see directly below this line.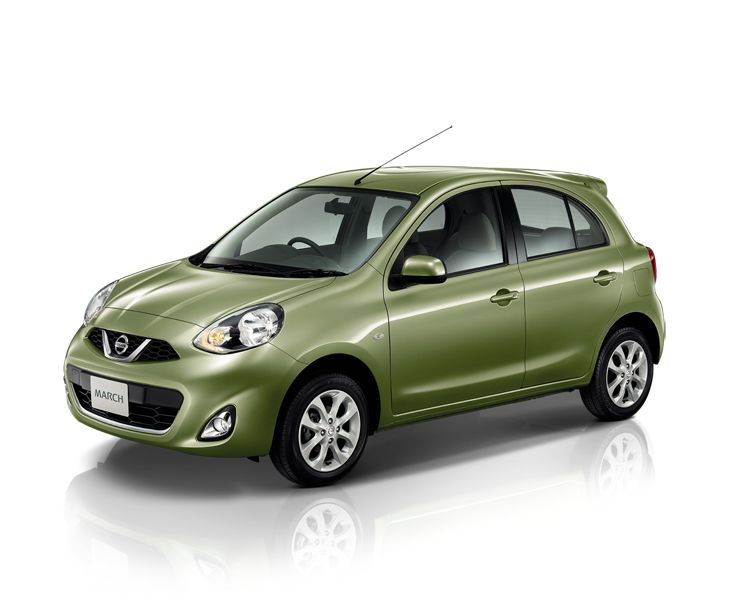 The Indians and the Europeans get a different refresh which you see from here on. The reason, as explained to Indian Autos Blog by Mr. Takada, Head of Product Planning for Nissan India, is very simple. The new Micra for India/Europe is more comprehensively refreshed than the Thai/Japanese model.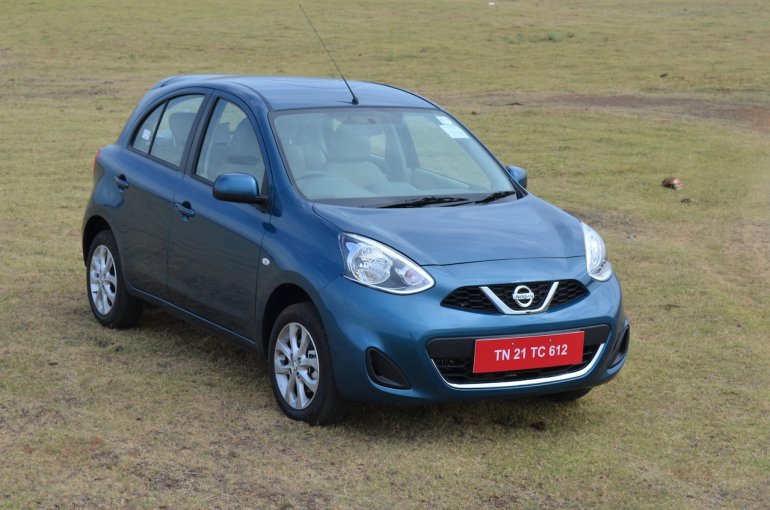 This post takes a look at the old and new Micra side-by-side. There are a lot of changes to the exteriors and interiors as you shall see. To take a look at the new features and trim lines, click here.
Page 2 compares the front of the new Micra vs the old
At the front
Where the old Micra looks 'girlish', the new Micra looks more mature and fitting for both sexes. I use the word 'mature' because there are a few changes Nissan has made to make the Micra appeal to a larger audience. The grill that you see is the corporate look of Nissan, with the logo sitting inside a V-shaped chrome strip. The air dam on the bumper gets a chrome lining also.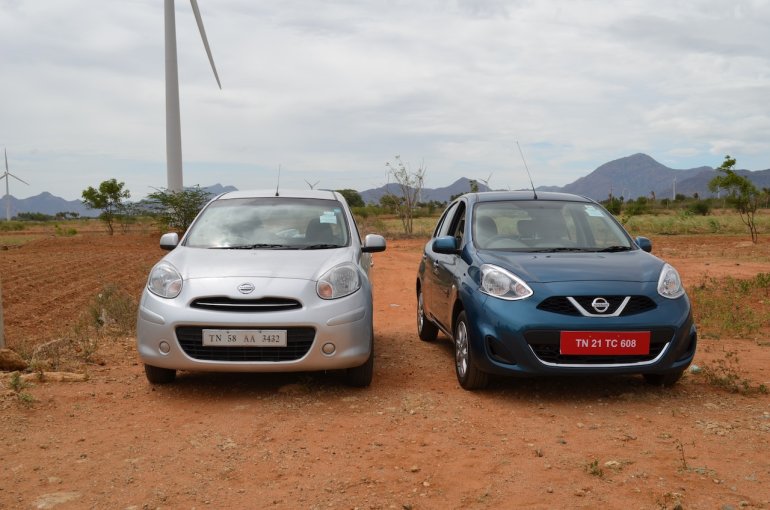 Page 3 compares the sides of the new Micra vs the old
At the sides
The refreshed Micra features a new alloy wheel which makes it look further upmarket.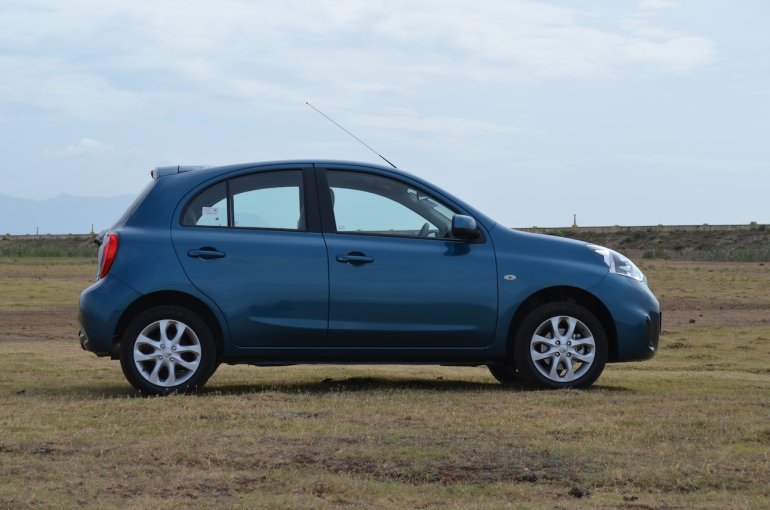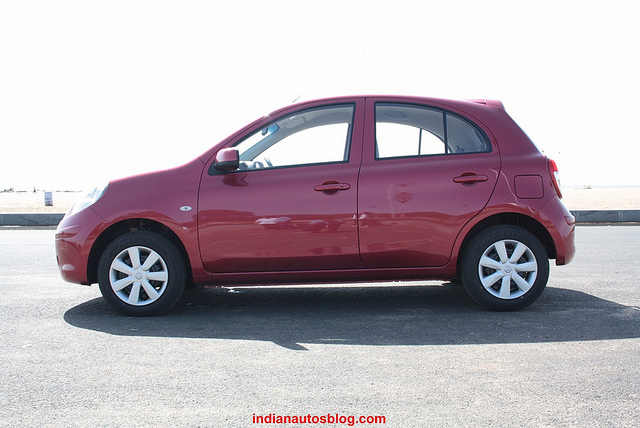 Page 4 compares the rear of the new Micra vs the old
At the rear
The taillight cluster of the Micra has been changed. The brake lights now feature LEDs.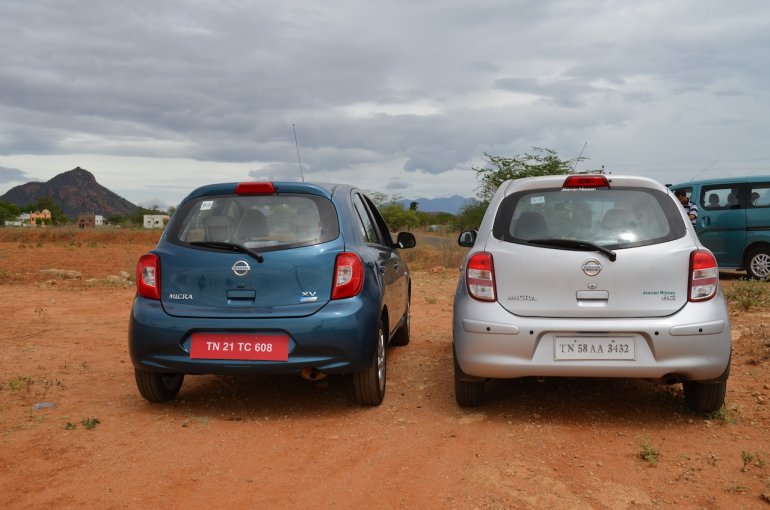 The new bootlid addon
Nissan has introduced this bootlip to the new Micra. It has been bolted on to the bootlid using a couple of screws. Does look good though.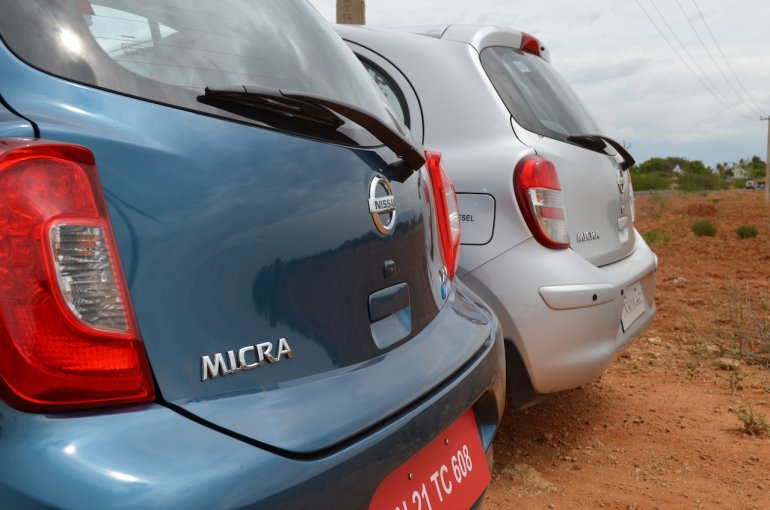 Page 5 compares the interiors of the new Micra vs the old
Inside
What used to be a mixture of beige and gray, is now finished in piano black. A new stereo system has been introduced which can play AUX-in, USB and Bluetooth. Even the steering wheel has buttons for you to take and end calls.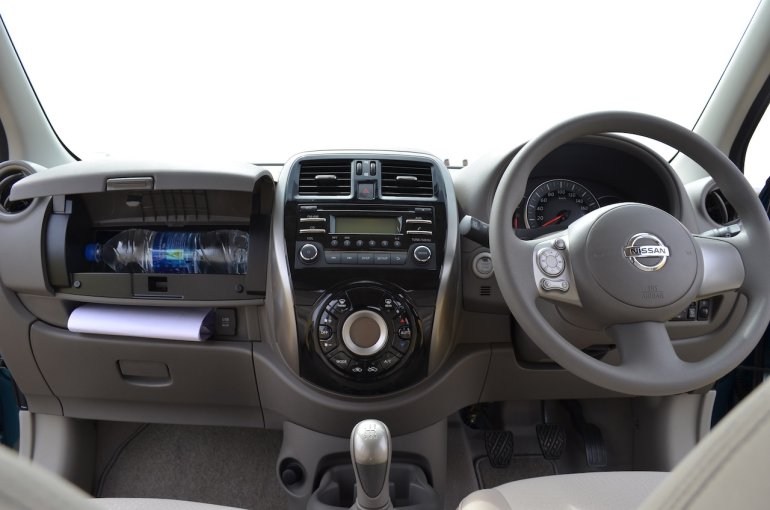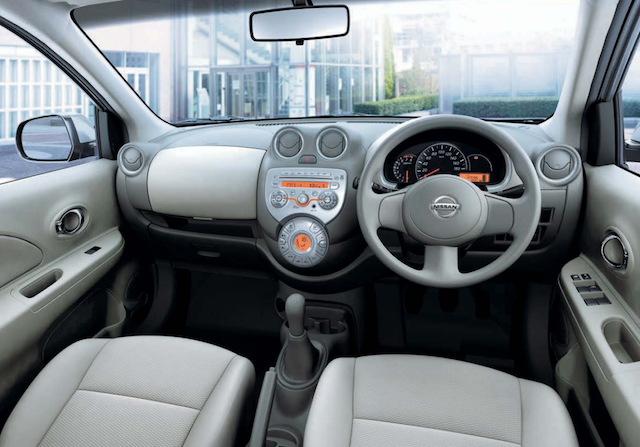 With our information overload on the new Micra finally complete, we move on to the review of the CVT and diesel Micra next.