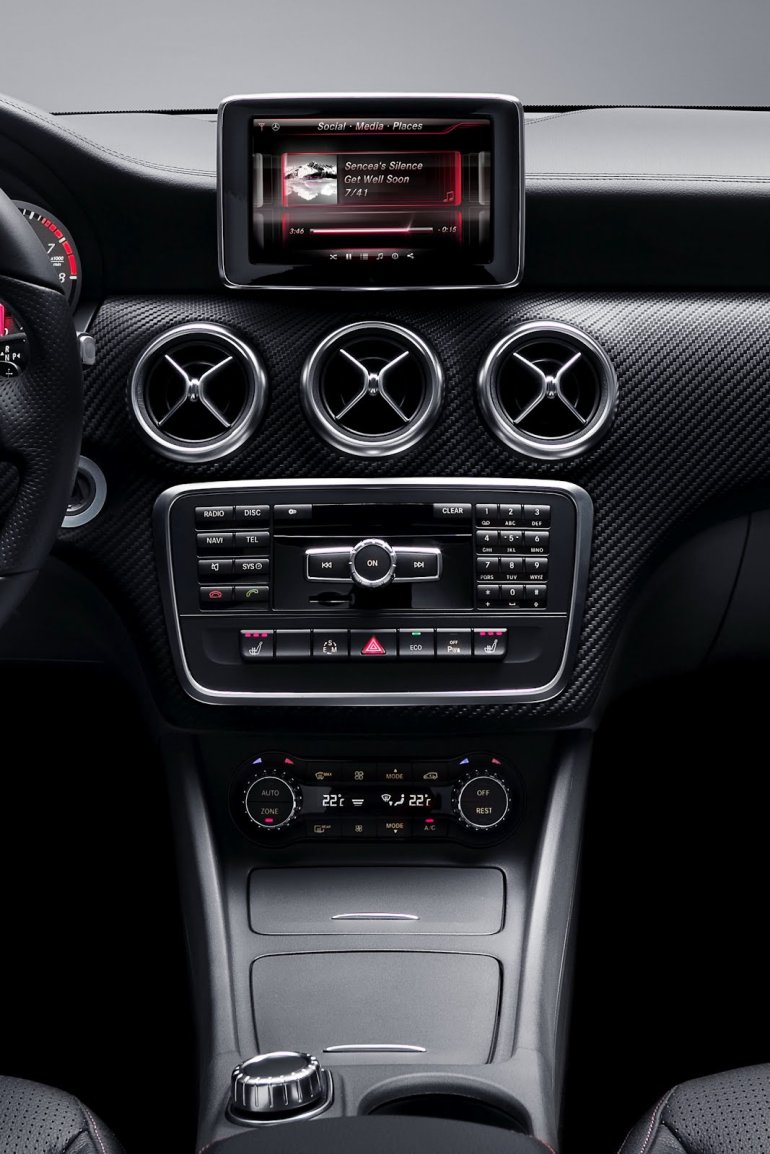 Topping the list of leaks this month will be official pictures of the Audi A3 and the Volvo V40 hatchback, which within hours on birth trotted the entire globe. This week Mercedes Benz has decided not to leak their images, rather release a few to keep followers of the upcoming A-Class interested.
Earlier this year, Mercedes showcased the A-Class concept at the Auto Expo and now, just before the Geneva motor show, Mercedes released two images revealing a part of the production model's interior.
The part of the dashboard and the center console visible in the images looks exactly like the one in the B-Class, which is already on sale in Europe and is expected in India before Diwali.
As per Mercedes Benz, the new A-Class features a new in-car infotainment system named "Digital DriveStyle App" which, together with the "Drive Kit Plus" for the Apple iPhone, allows the driver to fully integrate their phone into the infotainment system. The user gains to access all the key content of the phone (including Siri) through the iPad-style display mounted above the air con vents. The device is operated via the controller on the center armrest.
Both these applications were developed in-house by Mercedes Benz and will debut in the new A-Class and will find their way into the B-, C- and E-Class by the end of 2012.
We have posted a video of the A-Class completely undisguised; in case you missed it, watch it below.