Right from its testing phase, we have covered the development of the 2012 VW Beetle. Finally, VW took the wraps of the 2012 VW Beetle and boy we weren't expecting this surprise!
The little bug has grown up and has become more stylish. Right from the coupe-like roofline, a tiny spoiler at the back to the cool embedded LEDs in the headlamps – everything about it spells 'Fresh and Cool'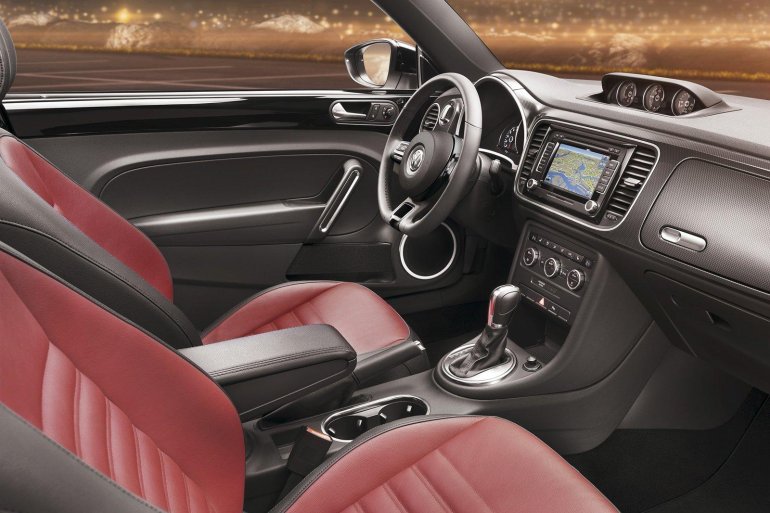 The new model is lower, wider and longer than its predecessor. Volkswagen's head of design, Klaus Bischoff said that he has done everything that he could to make the car appeal to the male audience. Certainly we see those efforts but we believe that there is still a long way to go for that :)
The major changes have been to the interior and the rear profile of the car. The circular shape of the rear tail lamps has been ditched in favor of more sporty tail lamps coupled with a tiny spoiler on the end of the rear window. But, by far, the party piece of the car is the interior which is right up to VW standards. From the inside, no doubts this is thoroughly a man's car.
VW plans to offer 3 engine options
• 2.5-liter 5-cylinder engine with 170-hp
• Turbocharged 2.0-liter TDI (diesel) with 140-hp
• And a 2.0-liter TSI turbocharged Sport model with the 200-hp.
The power will be directed to the front wheels through a 6-speed manual or 6-speed dual-clutch box (DSG).
The new Beetle will go on sale in the US this fall and in the UK in early 2012. Sources tell us that the Asian debut is a little less than a year away. Since the Beetle sells in limited numbers, there is no immediate plan to assemble it here.
What do you think about the new Bug?
Volkswagen Beetle Image Gallery