The car that had a lot of eye brows raised on the benefits of the lower tax rates due to the under 4 metre length, the 2012 Swift Dzire is now under test runs in the Manesar Factory of Maruti Suzuki.
The factory which has faced a lot of labour protests in the recent past and had been producing the Swift hatchback, A-Star hatchback and the SX4 sedan, is now testing the under 4 metre Dzire built based on the swift platform. This means that the car could be released much prior to the Delhi Auto Expo. Factory workers are calling it the Swift 3.99 where the latter denotes the sedan's overall length.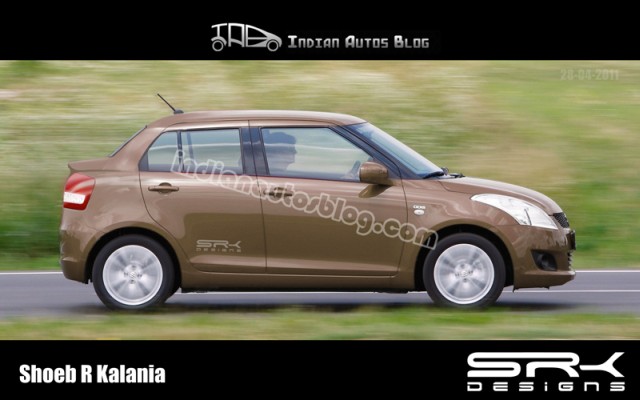 The car is speculated to have a 90 bhp engine in both its variants. The manufacturers could have taken a bite off the boot space due to the reduction in car length. The existing Dzire , now in the big car category has brought upon excise duty of 22% compared to the newer model which is getting a 10% reduction in tax.
With the designers of the new Dzire going "Honey! I Shrunk the Car!", the Dzire will be a direct competitor to the Toyota Etios and the Tata Indigo sedan. Tata themselves took benefit of the tax reduction by introducing the Indigo CS which made the car around Rs.50,000 cheaper. Mahindra is working on two sub-4 meter vehicles using the Verito and Xylo as donor cars.
The Dzire is to come with a 1,200cc petrol and 1,250cc diesel engine as the powerhouse. Being developed at under 500 crore and is primarily targeted for European and Latin American who prefer smaller and fuel efficient cars.
Maruti has no reason to drop the Dzire brand even if the sedan has become smaller.
[sourced from: Livemint.com]