Dec 14, 2009 - 10:51am IST
Filed under Auto Expo 2010, Toyota
Toyota FT-86 Concept to be displayed at Auto Expo?
Ashwin Ram N P, Ashwin is a guy with a slightly unorthodox perception of everything. His struggle to choose a career path, between art and automotive engineering, has landed him in the field of auto journalism, where he has paved way for himself to practise both.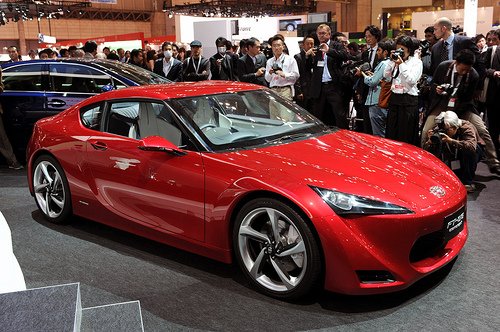 Toyota could display FT-86 along with 13 others cars at Auto Expo next month
Sources tell us Toyota might display the FT-86 along with 13 others cars at the Auto Expo next month. The FT-86 is inspired by the Corolla-based AE86 sports coupe of the '80s. The concept was designed by Toyota's ED2 styling studio in France and bears a close resemblance to the FT-HS concept exhibited at the Detroit Auto Show few years back.
The FT-86 could be powered by a Subaru-derived 2.0-liter engine sending 200+hp power to the rear wheels. Toyota could price it around USD 25-30k, so don't expect the FT-86 CBU to come at less that 25 lakh rupees in India, if Toyota sanctions it.
Toyota FT-86 Image Slideshow
If you can't view the slideshow above, go to the Toyota FT-86 Image Gallery directly