Oct 03, 2009 - 6:36am IST
Filed under F1, Sutil, Japanese GP, Suzuka
Sutil qualifies fourth (update - 9th) in an accident-filled Suzuka GP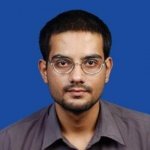 Shrawan Raja, I'm the Founder & CEO of IndianAutosBlog.com. I love teamwork and talking about cars.
Adrian Sutil kept Force India's hopes of snatching another podium alive by qualifying fourth for tomorrow's race in Suzuka, Japan. As a result of several high speed accident, only eight cars went through to Q3.
Update - Sutil drops five places down the order because race stewards found he ignored yellow flags being waved after Sebastien Buemi crashed into the barriers during qualifying. Demotion handed out to as many as five drivers and slashing chances of Force India's possible podium finish.
Updated starting grid after the break
1. Sebastian Vettel (Red Bull-Renault)
2. Jarno Trulli (Toyota)
3. Lewis Hamilton (McLaren-Mercedes)
4. Nick Heidfeld (BMW-Sauber)
5. Kimi Raikkonen (Ferrari)
6. Heikki Kovalainen (McLaren-Mercedes)
7. Nico Rosberg (Williams-Toyota)
8. Robert Kubica (BMW-Sauber)
9. Adrian Sutil (Force India-Mercedes)
10. Rubens Barrichello (Brawn-Mercedes)
11. Jaime Alguersuari (Toro Rosso-Ferrari)
12. Jenson Button (Brawn-Mercedes)
13. Giancarlo Fisichella (Ferrari)
14. Sebastien Buemi (Toro Rosso-Ferrari)
15. Kazuki Nakajima (Williams-Toyota)
16. Romain Grosjean (Renault)
17. Fernando Alonso (Renault)
18. Tonio Liuzzi (Force India-Mercedes)
19. Timo Glock - Pitlane (Toyota)
20. Mark Webber - Pitlane (Red Bull-Renault)