May 12, 2009 - 5:57am IST
Filed under Suzuki, Commercials, maruti suzuki ritz, Suzuki Splash, Maruti Ritz, Suzuki Splash TV Commercial, Maruti Ritz Advertisement
Maruti Suzuki Ritz Special - TV Advertisement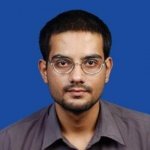 Shrawan Raja, I'm the Founder & CEO of IndianAutosBlog.com. I love teamwork and talking about cars.
UPDATE - The Maruti Suzuki Ritz has been launched. Click here to read the full story.
Forgive us for the lack of any posts yesterday on the Suzuki Splash/Ritz. We actually forgot about it completely. But here it is. A nice sound track and lovely picturization. Enjoy the international Suzuki Splash TV Commercial.