August 18th 1905
Newell S. Wright, an attorney, filed to register the Cadillac crest as a trademark. The insignia has adorned Cadillac's luxury car for almost a century now and is very distinct.
August 18th 1937
The Toyota Motor Company, Ltd., began as a division of the Toyota Automatic Loom Works, was established on this day. The company underwent huge expansion in the 1960s and 1970s, exporting its smaller, more fuel-efficient cars to countless foreign markets. During this period, Toyota also acquired Hino Motors, Ltd., Nippondenso Company, Ltd., and Daihitsu Motor Company Ltd. Toyota has been Japan's largest automobile manufacturer for several decades. Now we all know where Toyota is, right at the top.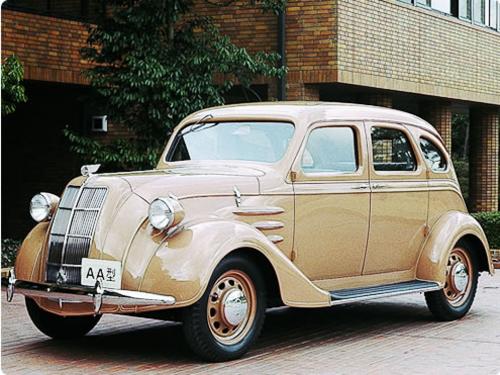 August 18th 1940
Walter P. Chrysler, the American auto tycoon, died on this day. Born on April 2, 1875, Chrysler began his love affair with mechanics as an apprentice in a railroad machine shop, and soon worked his way up to plant manager for the American Locomotive Company. He later went on to become president of the Buick Motor Company, making it the strongest division of General Motors. In 1919, Chrysler resigned from General Motors to take control of the Maxwell Motor Company, which became the Chrysler Corporation in 1925. The new company, featuring a car that Chrysler designed, was soon a success. Today, the Chrysler Company owns Dodge and Plymouth, and is one of the "Big Three" in the American automotive industry.