USA Today has published a full image gallery of the 2015 Ford Mustang ahead of its unveiling tonight (Indian time). The new Mustang will have simultaneous world premieres around the world, and will be the main story on tomorrow's episode of ABC channel's Good Morning America.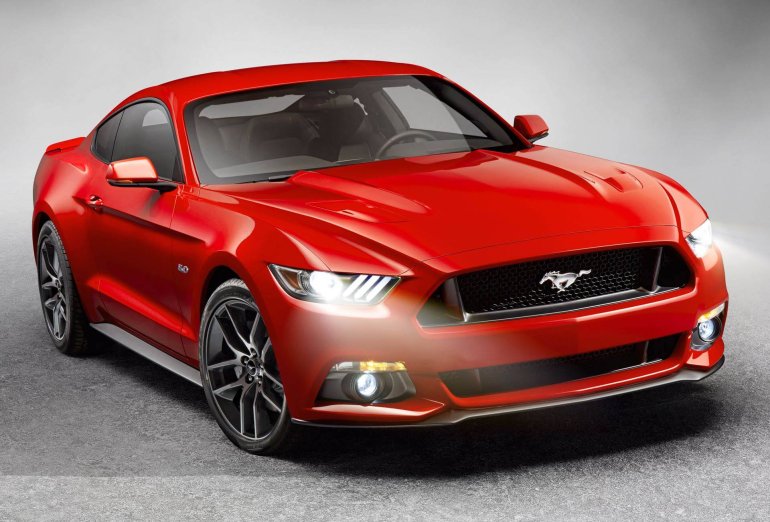 Though the new car's design is similar to the retiring Mustang, there are significant differences in dimensions. The rear wheels pushed farther by 40 mm, and the car is 71.12 mm wider. Thanks to the new chassis, designers could lower the roof by 38 mm, the hood by 33 mm and the dashboard by 71 mm.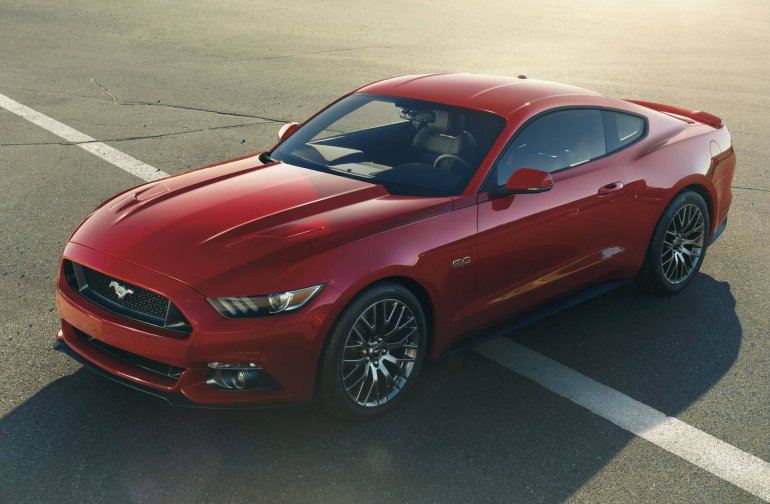 The A-Pillar is 33 mm thinner, and the door mirrors get new mounting points for better forward visibility. The tires sit flush with the edges of the sheet metal and come with "rub" rims to minimize curb rash. The B-Pillar is hidden behind the glass on the door to give a smooth silhouette.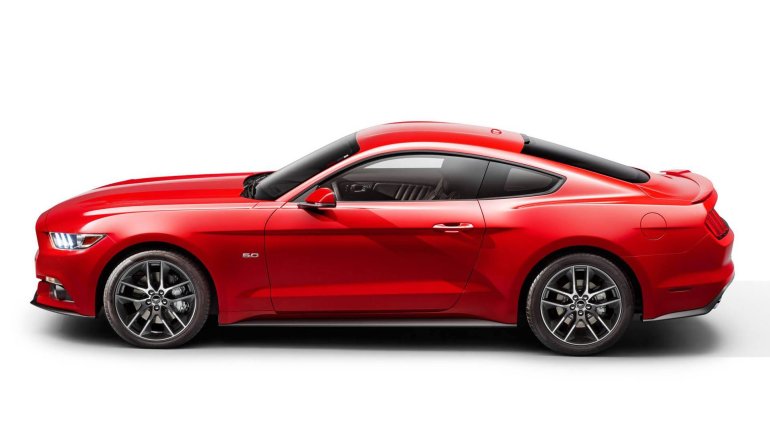 The Mustang will come with a new "Triple Yellow" paintwork and the front seats have a memory function which pushes them back to the original position once they let passengers in and out of the rear seats. The passenger airbag is enclosed within the glovebox
A convertible version is also planned for a launch in the immediate future.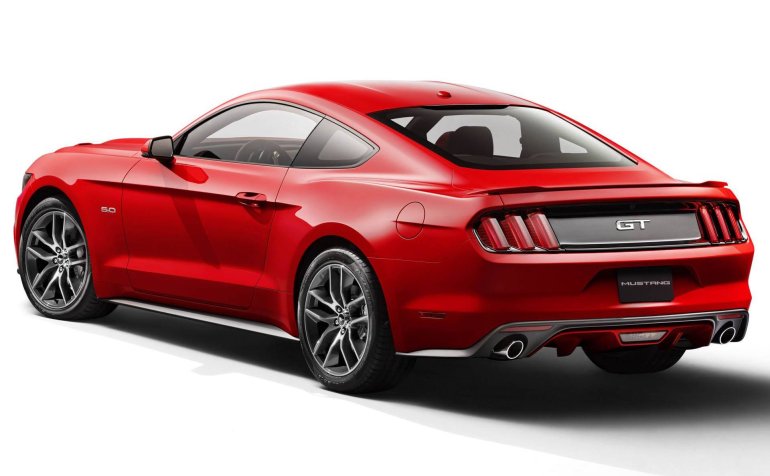 The car features an independent rear suspension, which is an upgrade from the solid axles used on the Mustang since 1964.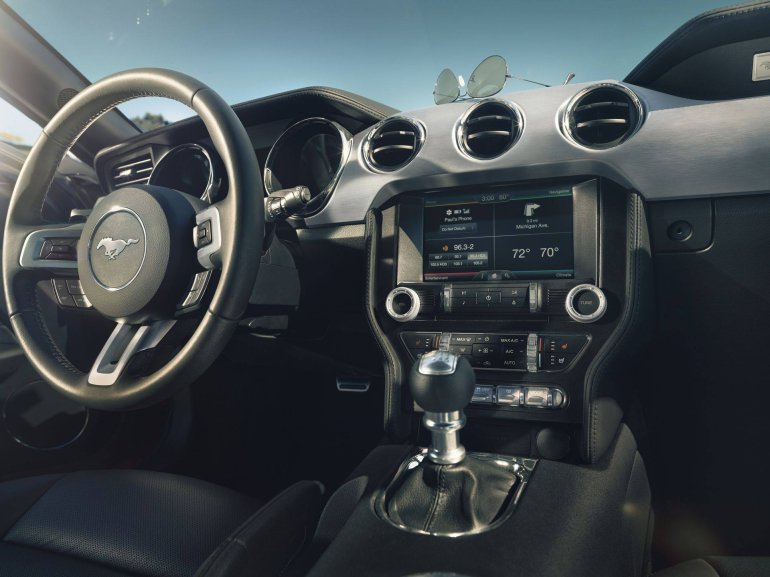 Three engines will be announced at launch - a base 3.7L V6 motor with about 300 hp, a 2.3L 4cyl Ecoboost engine which makes 305 hp and significantly more torque than the base motor, and a top-end 5L V8 motor which puts out 420 hp.
More details are expected in the coming hours.
2015 Ford Mustang GT Image Gallery