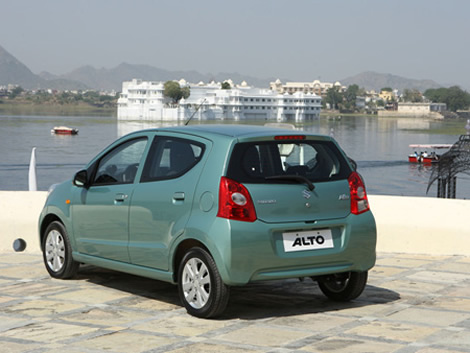 We got the feeling the Dutch were terrible at their math, but the figure published on Auto Telegraaf has been confirmed. 10 million Suzuki Altos have found homes across the globe since the beginning in 1979. 10 million!
This is a feat by no means gentle or ordinary. How many cars have reached this stage of the game? The Suzuki Alto lives to see three decades (you can refer that article for a pictorial analysis of all generations), and the sales figures continue to grind away setting new records.
More number of Suzuki Altos are present on Indian roads than any other car. Maruti sells three generations of Altos in India under the names 800, Alto and A-Star.
In India, the first Alto was the actual people's car. Many of them who dreamed of buying a car could realize it as the 800 was accessible, did not cost much to run and was reliable too.
The first ever Alto in 1979 had a 500cc engine for it to be classified as a Kei car in Japan. The project was spearheaded by none other than the chairman of Suzuki Corp, Osamu Suzuki.
Today the Alto is sold in 132 countries and Suzuki India manufactures the latest edition of the vehicle at its Manesar plant.
We're proud of this achievement. The Alto, though comes from a Japanese company, is very much Indian as key inputs in its design and engineering for several generations came from Indians.