Suzuki has put out on the market an Indian version of the Kizashi Racing Game (available in the Apple Appstore). If you remember, Volkswagen had a similar game for the Polo hatchback and other manufacturers have tried out similar racing simulations. None of those were India specific.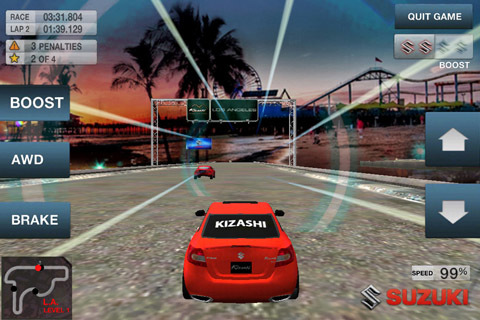 The game is free of cost and assures action and thrill. Like in every other racing game, the car can be driven around four racing tracks in Tokyo, Siberia, Alaska and Los Angeles. You can switch on the All Wheel Drive system to carry some extra speed into the corners, especially on wet conditions.
The party piece is not the AWD. It's the settings that allow you to configure your iPhone/iPad to be the car's steering wheel while the game is running on your PC.
Head over to Autotechblog.org to learn more and download the app.