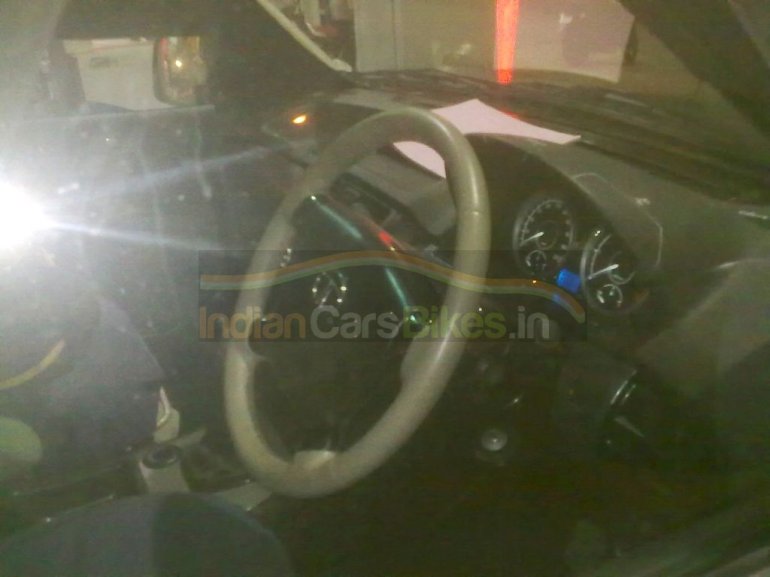 The next major launch from Tata Motors is going to be the Tata Safari replacement dubbed as the Safari Merlin. The new SUV will challenge the existing contenders such as the Mahindra Scorpio and the Force Motors SUV.
Our SUV comparo showed that once a dominating product in the Indian SUV market – the Tata Safari eventually threw in its towel to the Mahindra Scorpio. The Merlin will not be a radically different car. It will feature major design changes to the front and the rear fascia.
Powered with the same 2.2 litre DICOR engine but will get a dual mass flywheel and a better gearbox (à la Tata Aria), the maximum power expected is 140 Bhp @ 4000 rpm and a maximum torque of about 320 Nm @ 1700 rpm. One can also expect the interiors to take a cue from the Aria, as seen in this interior spyshot posted by our friends IndianCarsBikes.in.
The real question is where Tata Motors will position this car? Because the company is also testing a 4X2 version of the Tata Aria which is expected in the next 6 months at a price tag of 13-14 lakh rupees. In a market where the number of new SUV products are on the anvil, what Tata Motors least wants is in-house competition. Therefore, the Safari Merlin needs to be placed in the 9-11 lakhs bracket or cheaper.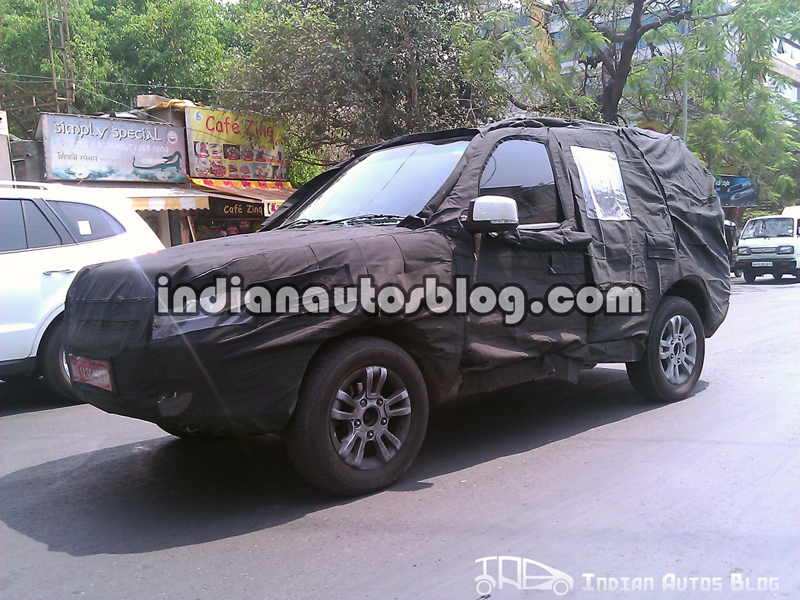 No doubt, that would still generate a little competition for the Tata Aria 4X2 version but a substantial price difference along with 4X4 functionality is the only way to separate the two products.
A complete shake down of the Tata Motors product portfolio could be necessary if this confusion needs sorting. The suggestion is to bring the Aria (4X2) to take on the higher variants of the Innova. Keep the Safari Merlin in the same price band as the Mahindra Scorpio and make the Tata Aria 4x4 version compete with the soon-to-come Mahindra World SUV.
However, this suggestion is a long shot because the cheaper Aria will eat into the market of the Aria (4x4). The pricing strategy of the three models (Aria 4X4, Aria 4x2 and Safari Merlin) has to be thought out well if Tata wants to regain its lost share in the UV market.
Do you guys have any better suggestion to rectify the Tata Motors portfolio?
Spyshot Source - IndianCarsBikes.in