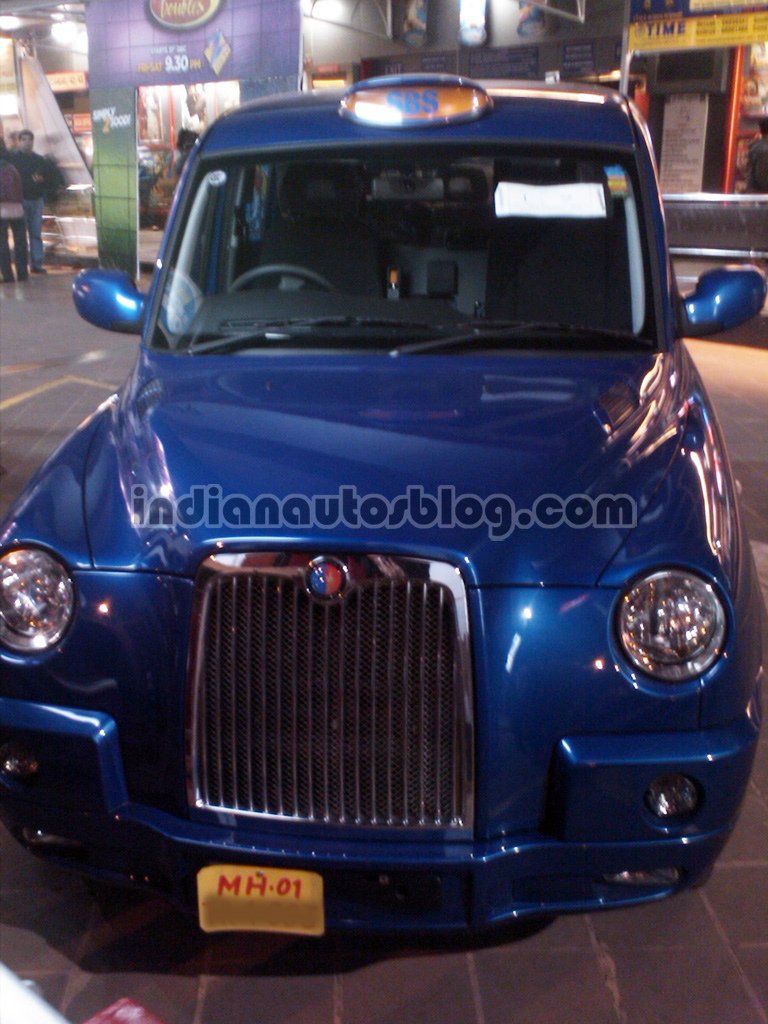 IndianAutosBlog.com fan Rohit Naik late last week sent us an email containing snaps of the world famous London Cab parked in Pune donning temporary MH registered number plates. Here's what Rohit had to say -
The very popular London Cab was spotted in Pune recently. These pictures are taken at a Mega mall in Pune city. But if you see closely, this bears a temporary registration number of Mumbai. Does this mean that this car is available for sale in India for personal use through an importer?
This car is manufactured by the London Taxi Company and is called the TX4. It's available in UK in two variants Style and Elegance. Further information is available on http://www.london-taxis.co.uk/new
Powered by a 2.5-liter 4cyl diesel engine, the cab is designed to haul passengers and luggage across towns.
Do you know what this cab is doing in Pune? It sure is not a test mule paying a visit to ARAI.