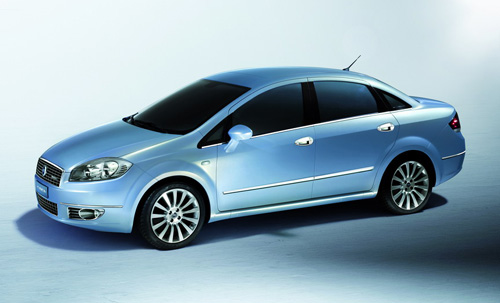 There has been too much of unwelcomed commotion and unrest amid Indian car fanatics and buyers due to the hold up of Fiat's Linea, Grande Punto and Bravo launches. However Fiat denies any such thing as a delay and says it's on schedule and the launches will happen as per the company's original plan- Between September to December this year.
A company press release declared that the launch of the Linea sedan will come about by the end of this year while the Grande Punto hatchback will enter the market early next year. It also notably pointed out that other car launches have no influence on its plans on releasing its own products on the market, following reports which suggested the delays were due to Tata's inconvenience at the Nano factory in Singur, West Bengal.
So there you have it. Look forward to the Linea in a few months time and the Grande Punto some day in January or February. If you can't endure the wait, try looking at the Palio Multijet. White color with black alloys will bring about a smile on your face, not letting out the bigger one on your wallet. We can't wait either, so expect to see a Palio Multijet in-and-out review anytime soon on IAB.
Source- Hindu Business Line