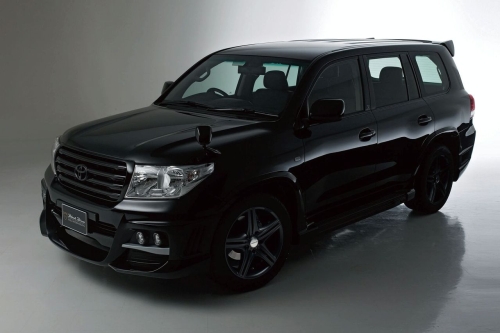 Wald International has certainly made a mark for itself in the modification and body kits market. The Japanese outfit maker in its 15 year history has taken on many models from Japanese and European manufacturers and turned them into a modified car lover's delight.
The Wald 200 Land Cruiser Sports Line Black Bison Edition marks the 8th vehicle in the Sports Line Black Bison lineup.  It is evident that the company was trying to build a vehicle that is, "Aggressive, Powerful and [has a] Muscular Style" and they have ensured that they do not go over the top and overdo the stuff.
But have the people at Wald succeeded in designing their Land Cruiser both in a tough and imposing way?
The new front bumper with integrated fog lamps sticks out in a particularly bold way that is matched by the new side sills.
The rear bumper incorporates the same mesh as seen at the front, though the rear spoiler is seriously out of place and brings on scorn from critics.
Our thoughts - The total look is however a let down. The original land Cruiser is a lot more macho and suitable for its business than the one with the face lift by Wald.
Wald 200 Land Cruiser Sports Line Black Bison Edition Image Gallery