The VW Polo with its spot on dimensions and clean design is a modifiers delight.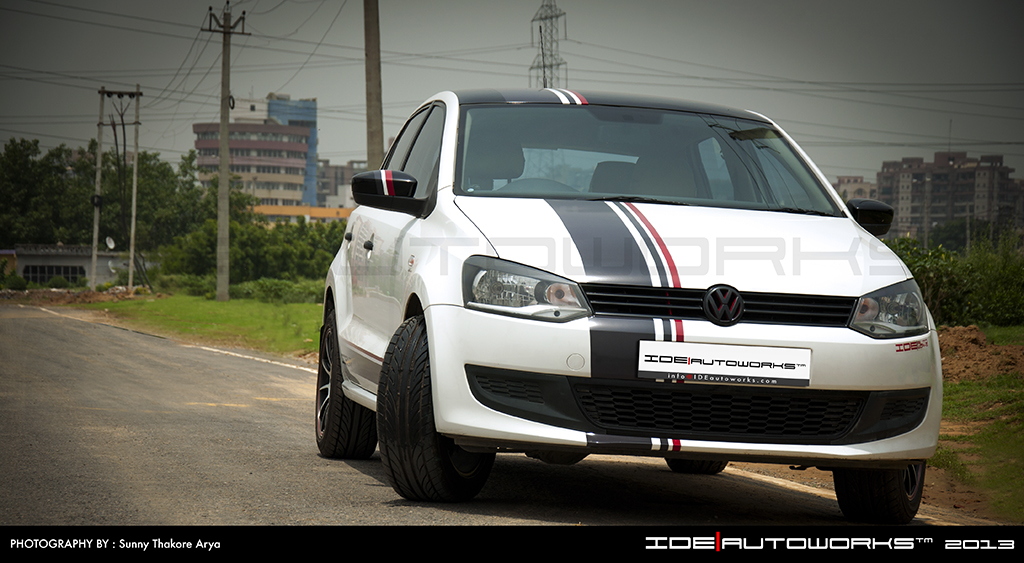 Here is an interesting modification project made by Gurgaon based IDE Autoworks. Its called the VW Polo Gloss Black Edition. In fact, what you see is the maiden project by the design studio.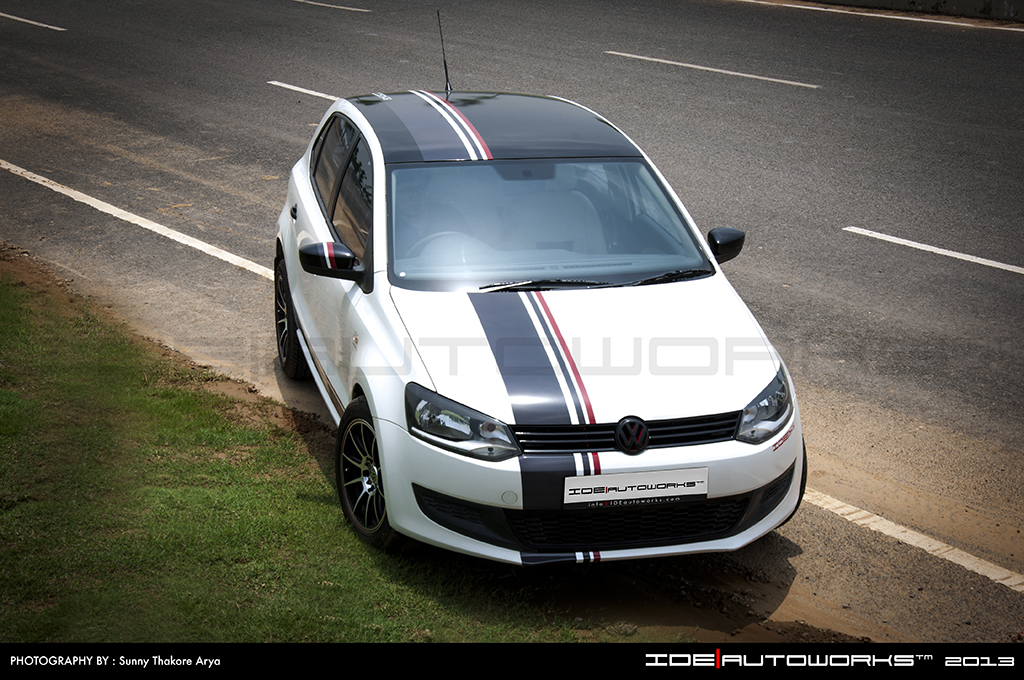 Taking a white Polo as a base car, the modification job has been done without disturbing the harmony of the car's original design. Only vinyls and stickers have been added.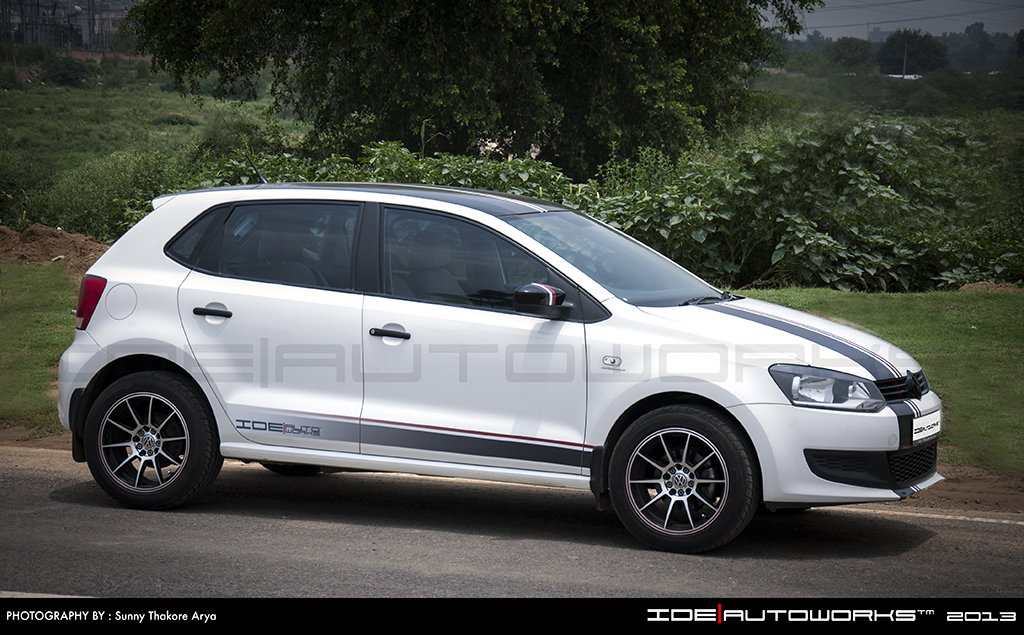 The front grill and the VW logo get a gloss black treatment with red accents. The headlamps get a combination of matte black and chrome detailing which compliments the grill.
The roof of the car too gets gloss black paint and there is a tricolor (black, grey and red) asymmetric racing stripe running across the length of the car. The driver side ORVM also gets the tri color stripe to emphasize the driver focused theme.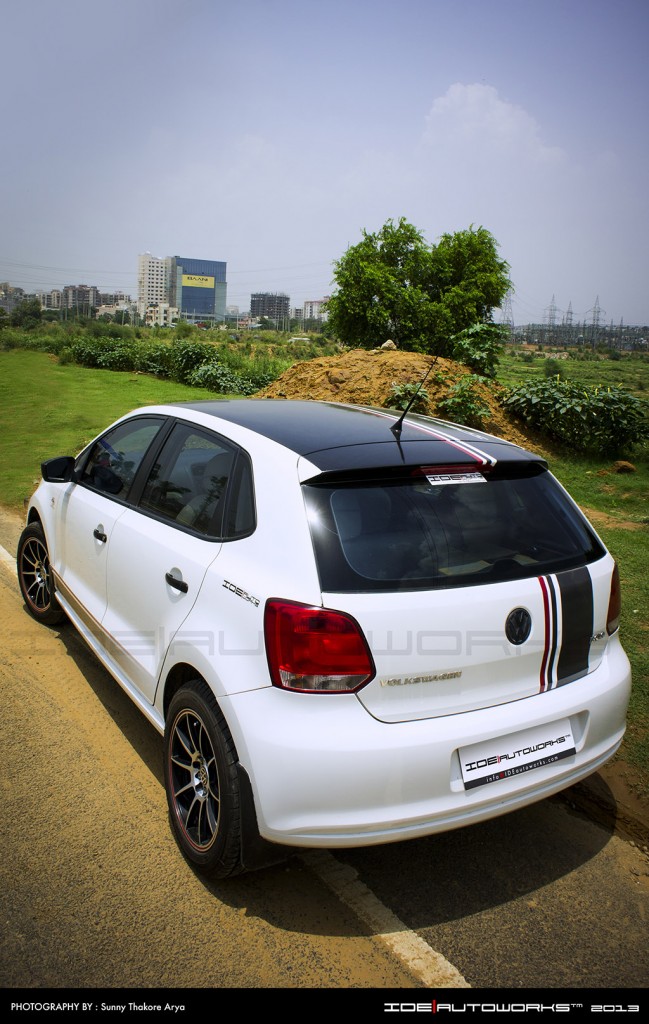 The stripe design runs along the side of the car as well and the fade out theme gives a sense of motion. The 16" multispoke alloy wheels come shod with wider 205/50 R16 tires.
IDE Autoworks is an up and coming design studio run by two automotive designers, Ankit Prashar and Himanshu Bhardwaj. Ankit is an alumni of the Coventry University UK and had been a designer at Maruti Suzuki Design Studio. Himanshu graduated from the Institute Europeo Di Design, Turin and had worked with JAC Design Center, Turin and Mahindra.
IDE Autoworks specializes in vehicle graphics, vehicle wrapping and personalized design solutions. Like their work? Then keep a tab on their future projects through their Facebook page.
VW Polo IDE Autoworks Image Gallery