Volvo Car Group today announced that the VEA (Volvo Engine Architecture) range will launch in autumn (late September) with i-ART technology that cuts fuel consumption in the new diesel engines. Volvo currently uses Ford's Ecoboost and Duratorq engines on its carlines for which it has to pay heavy royalty fees.
Volvo hasn't specified the model debuting this technology in showrooms but since there are no all-new cars or replacements in the pipeline until next year, one of the more recent launches such as the V40, S60 or the XC60 is likely to receive it first.
The new four-cylinder engines will pair with a new 8-speed automatic gearbox for a refined drive and better fuel economy. CRDI for diesel and GDI for petrol are standard on the VEA range.
Volvo will only use four-cylinder engines on its future cars and do away with V6s and V8s. The higher power output, it says, can be attained from a four-cylinder through various levels of turbocharging or with assistance from an electric motor, which can take the output to a V8's territory!
Volvo asserts that the VEA range will offer more performance than current six-cylinder units and better fuel efficiency that existing four-cylinder motors. The next generation engines will be manufactured at the Volvo's Skövde plant in Sweden.
The i-ART technology gets pressure feedback from each fuel injector instead of using a single pressure sensor on the fuel rail. This technology allows fuel injection to be regulated to each cylinder precisely.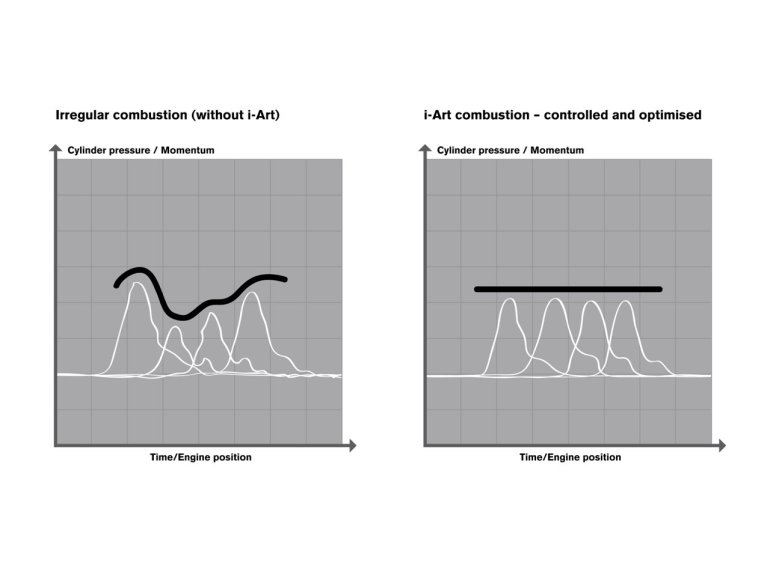 "Increasing the rail pressure to an exceptionally high 2,500 Bar, while adding the i-ART technology, can be described as the second step in the diesel revolution." Derek Crabb, Volvo Car Group's Vice President of Powertrain Engineering at Volvo Car Group explains.
The higher injection pressure and i-ART technology has improved fuel economy "considerably", reduced emissions, has a "high performance output" and a "powerful" exhaust note.