Over 1,300 busses delivered in various cities across India.
After announcing its UD bus project earlier this year, Volvo Bus India is growing its footprint with Thane becoming the 16th Indian city to have a presence of the Swedish manufacturer's buses. As part of a larger order, the city of Thane has started off by inducting 10 Volvo 8400 buses.
Volvo has also confirmed receipt of orders from various state transport units (STU) like the Mira-Bhayandar Municipal Transport, Kalyan Dombivli Municipal Transport and Assam State Transport Corporation for its city bus - these bodies have ordered Volvo buses for the first time - and the Kerala State Road Transport Corporation which has placed repeat order to procure Volvo city buses. The company didn't reveal details like number of units ordered by either of these corporations.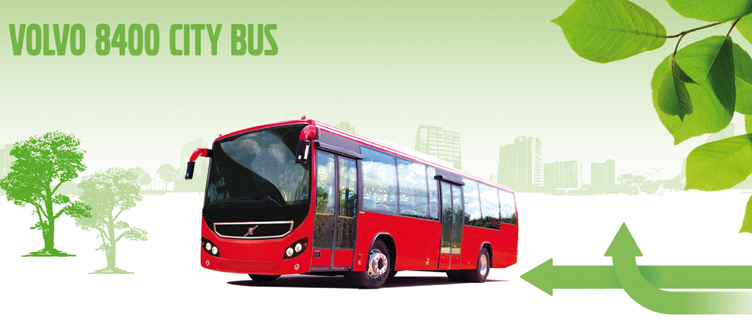 As part of the central government's Jawaharlal Nehru National Urban Renewal mission's second phase, the company has already delivered 1,300 buses to various cities in India. Tata Motors had earlier confirmed that it had received orders for 2,700 buses and Ashok Leyland had announced that it had secured orders for 4,000 buses under the scheme.
The 8400 is a rear-mounted bus powered by a 6-cylinder 7.0 liter diesel engine that makes 290 hp at 2,100 rpm. Equipped with a 6-speed automatic gearbox, it weighs 16.2 tons and has a maximum recommended speed of 80 kmph.
Volvo Buses India expands to Thane - Press Release
[Can't view the document? Head to SlideShare]