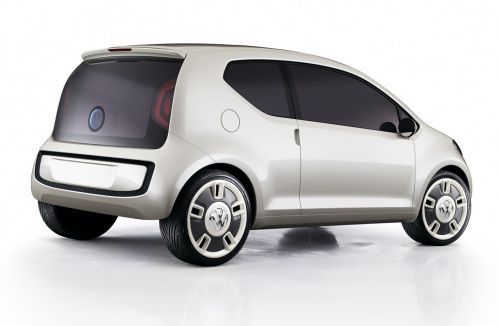 Volkswagen's smallest new platform internally named MHB will form the base for the forthcoming Up! small car, which according to rumors will be build in the company's Pune facility in 2012-13.
The small car platform will not stop with the Up! Brands like Seat and Skoda will make use of it to make their own small cars. Seat plans to call it Ros while Skoda's Up! could be the Tata Nano Europa slayer.
It doesn't make sense for VW to stop with just a hatchback. It could make use of the cheap platform to bring out a wide variety of body styles like a sedan, MPV, coupe and convertible.
The Up! will come with a choice of two diesel and one petrol engine. A 1-liter, 1.2-liter TDI and a 1.2-liter TSI will be on offer. We suspect VW will offer the Indian Up! with a smaller petrol engine, perhaps a sub-1 liter engine could be in the works.
By exhibiting a Up! with electric powertrain, VW has expressed its interest in the field of electric vehicles and technology even for its smallest vehicles. The first e-Up! could enter foreign markets in three years time.