If you have been tracking our stories, you'd have read about the Chevrolet Captiva facelift launched this month in Korea.
[can't see the video above? Head over to Youtube]
Released as an update for 2013, the new Chevrolet Captiva features soft changes such as a revised front bumper, LED-infused stoplight assembly, refreshed alloy wheels, reshaped exhaust tips and a new keyless entry system.
Today Chevrolet Korea launched a promotional video on its Youtube channel highlighting the changes and showing the car in action. The descriptions are in Korean, but the visuals are shot in a self-explanatory manner.
Chevrolet firmly believes that updates brought to the new Captiva deems it "Ready For Everything".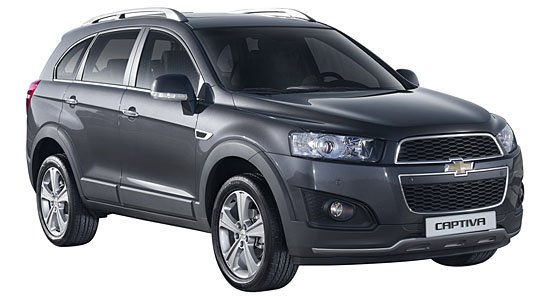 GM India launched the Captiva facelift with the gaping split grille and reprofiled headlights in the previous edition of the Delhi Auto Expo. It took while for the updated car to show up on showroom floors. The facelift brought along with it a bigger 2.2-liter diesel engine, but it was reserved for the automatic transmission variant.
GM India's energy is being spent on the slew of fresh products for the affordable segments. The U-VA, Sail and the Enjoy are getting all of GM's attention at the moment. Once these products have found some traction in a crowded and sluggish market, GM India can go back to its international models Beat, Cruze and Captiva and rework them based on the customer feedback or with what's available globally.