Opel's version will use a different name which will be announced tomorrow.
GM has teased the Vauxhall Viva entry level hatchback ahead of its world premiere at the Paris Motor Show. The hatchback is expected to be closely related to the next gen Chevrolet Beat (Chevrolet Spark in the international markets) that is also taking shape for a launch next year.
The name pays homage to the British brand's original Viva of which, over 1.5-million units had been manufactured between 1963 and 1979.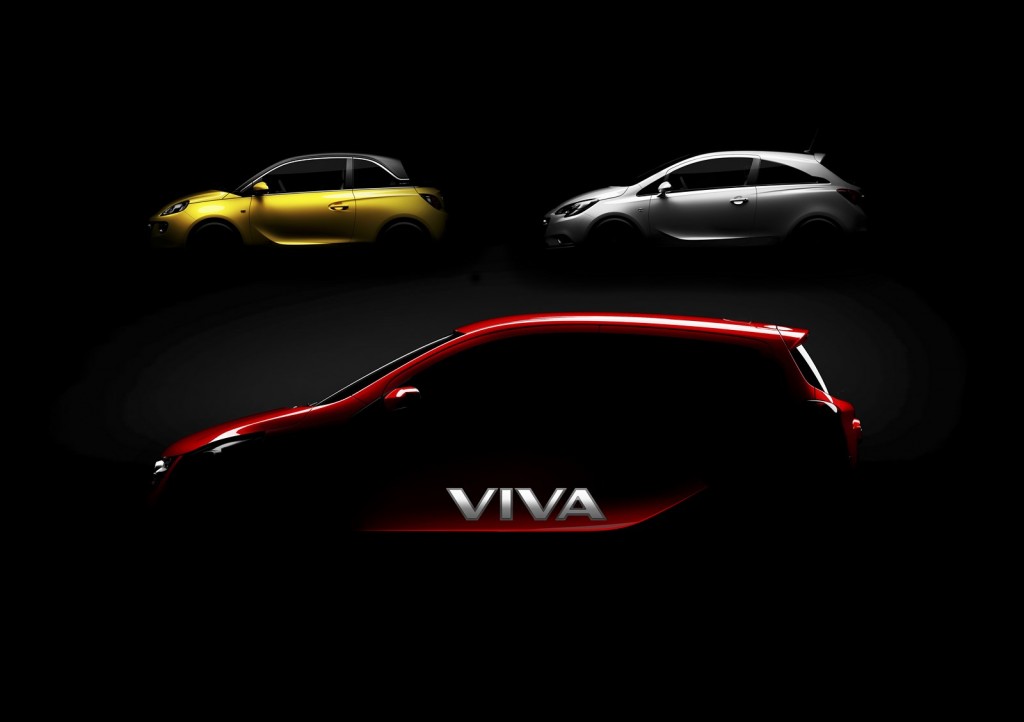 The Viva will sit below the Corsa and Adam hatchbacks. The company has announced that the hatchback will adopt the 5-door bodystyle, offer four or five seats, and come with an assortment of equipments and trim levels.
The Viva will inherit its ancestor's clean lines, durability and practicality. The teaser shows a compact red hatchback with a flat roof and a stubby nose. The lower body has an upward swooping character line.
Vauxhall's sister brand Opel will also market the hatchback in question. However the German subsidiary of GM will use a different nameplate which will be announced tomorrow. Opel's CEO Mr. Karl-Thomas Neumann had previously announced that Opel will launch a new entry level model.
Also read: Opel Mokka Moscow Edition unveiled at Moscow Motor Show
The Vauxhall Viva is expected to share its chassis and powertrains with the next gen Chevrolet Beat. The Viva will go on sale in summer 2015 and the new Beat should follow soon thereafter.
Vauxhall Viva - Press Release
[Head to Slideshare if you can't view the press release.]