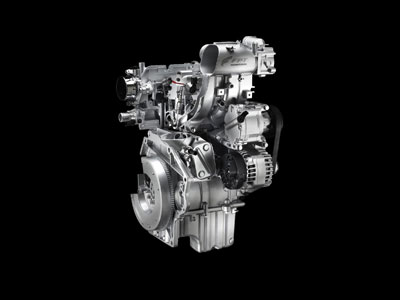 Toyota has said that hybrid versions of the iQ and Aygo will be rolled out by 2020, although international blogs and websites expect it to come much before.
To get there, Toyota is reportedly working on a two-cylinder petrol engine for these cars. Now anything small is useful for the Indian market.
Toyota previewed this engine in the concept form on the FT-Bh concept car at the 2012 Geneva Motor Show. A 1-liter two-cylinder engine could help the car achieve a fascinating fuel efficiency of 59kpl with a CO2 emission of 49g/km.
The Japanese auto maker is continuing its partnership with Peugeot-Citroën to develop the next generation Toyota Aygo/Citroën C1/Peugeot 107. These are inexpensive A Segment cars that are a huge hit in Europe but neither of them have been developed with the objective of entering the price-sensitive Indian market.
Toyota does not favour the idea of going below the Etios to not taint its quality and reputation. It developed the Etios particularly to compete in the compact car market and did not use any of the existing small cars to accomplish this task.
Could Toyota wield this hybrid powertrain to fit the Etios platform vehicles?
Image - Fiat twin cylinder engine - not related to the article.
[Source - AutoViva.com]