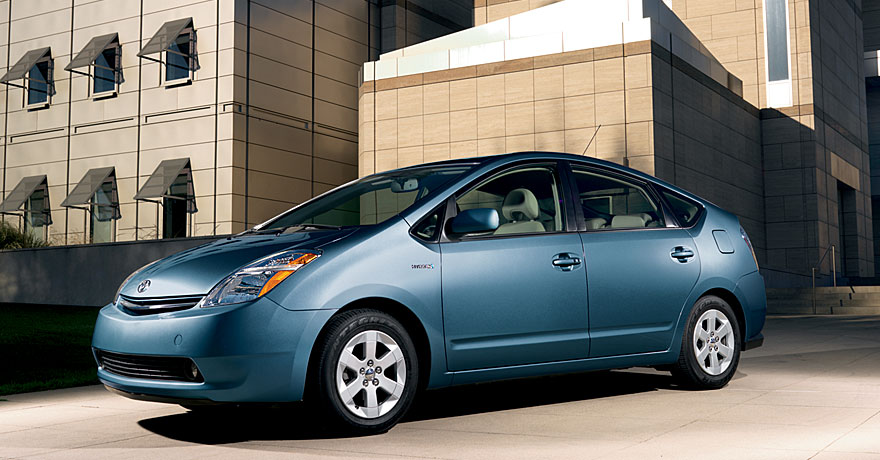 Japanese automobile giant Toyota Motors Corp has decided to launch its hybrid sedan, Toyota Prius in India as a remedy for soaring fuel prices and concerns over emission issues.
Mr Vikram Kirloskar told in a interview that they have decided to bring in the Toyota prius but they haven't set any time limit as of now. He further added that they are currently working on service support and spare parts availability all over India. They are very well aware that Honda has already launched their hybrid vehicle and they are not in a hurry to launch it soon and make a big chaos over it without any prior preparation. They are presently working on developing the service network, giving necessary training for their technicians for handling such premium cars and and stocking enough spare parts with the dealer net work.
The 2008 Toyota Prius has been adjudged the most fuel-efficient midsize car in the US. Sold in over 40 countries across regions, the hybrid variant has also been rated as the third least carbon dioxide emitting vehicle in Britain. Positioned between Toyota's Corolla and Camry in the luxury segment, Prius uses an all-electric compressor for cooling. Classified as a super ultra low emission vehicle, the Eco-friendly car can be propelled by either petrol and electric power. 1 million Prius has been sold till April including 5,92,000 units in US and 3,15,000 units in Japan.
Even though Hybrid cars are quite expensive upfront but it works out to be very economical in the long run with higher mileage and lower maintenance costs. Toyota Kirloskar is confident enough that the Prius would have the same amount of welcome which it got all over the world.