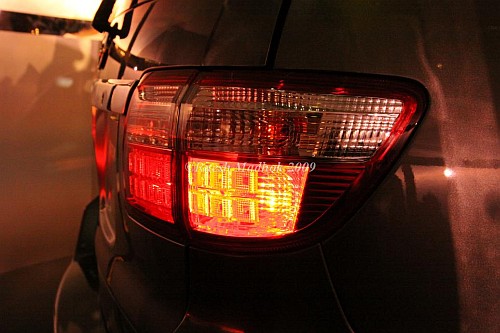 It has been a little over a month since Toyota announced reopening of Fortuner bookings, and guess what? The company has stopped taking orders again! Toyota will reopen Fortuner bookings only in January 2011.
Production of the Toyota Fortuner has been boosted to 1,000 units a month at the Bidadi plant. When Toyota opened bookings last month, it said it had 4,000 waiting customers. In a single month that number increased to 6,000 forcing the company to close the gate once again.
When we contacted the local dealership here in Chennai, a salesperson said he knew customers who were willing to wait 8 months for their Fortuner!
Toyota Kirloskar Motor -
Bookings for the Fortuner were reopened between the 1st and 31st of July, which got the company an additional 3,004 bookings, taking the total number of (remaining) customer orders to over 6,056
The Toyota Fortuner is by far created the most excitement and raised highest number of eyebrows in recent times. Yes, the numbers for all major car manufacturers have been good. Records have tumbled and the market is inviting new products with open arms and all of those vehicles have been hatchbacks and sedans, which are affordable hence fast-moving, and practical for Indian travelers.
But how many 20 lakh rupee SUVs have managed to bag 6,000 orders in India?
Has the three year wait caused this phenomenon? or could have Toyota scripted the same success story if they introduced this model before? Can Toyota create a similar effect with the Etios twins?
Source - Financial Express