The Toyota Proace Verso or the second generation Toyota Proace, is the third model among the trio of three new vans co-developed by PSA Peugeot Citroen and Toyota Motor Europe. The all-new model is based on the PSA Peugeot Citroen's EMP2 (Efficient Modular Platform 2) modular platform.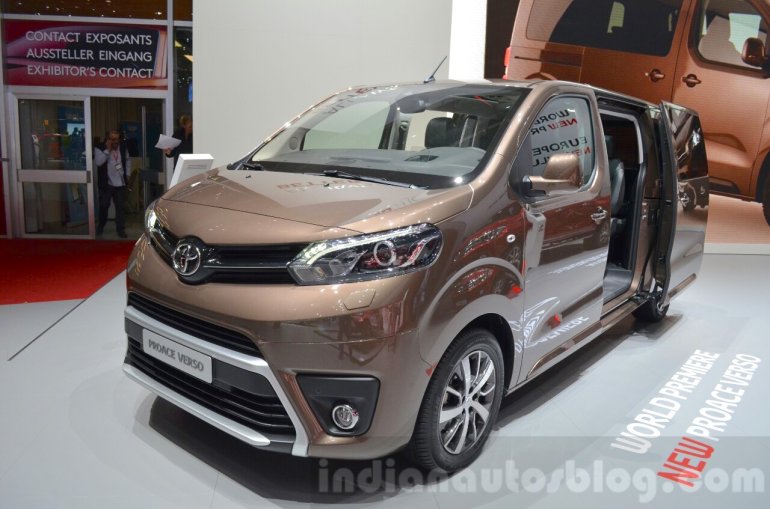 The ProAce Verso comes in Compact, Medium and Long configurations. At 4.6 m long and with a 2.9 m wheelbase, the Compact version offers a 9-seat cabin capacity, and has a turning circle of 11.3 metres.
The Medium version is 4.9 m long with a 3.2 m wheelbase. The Long version has the same 3.2 m wheelbase but features an extended rear overhang for greater luggage capacity, increasing overall length to 5.3 m. All three ProAce variants are 2.2 m wide and 1.9 m high.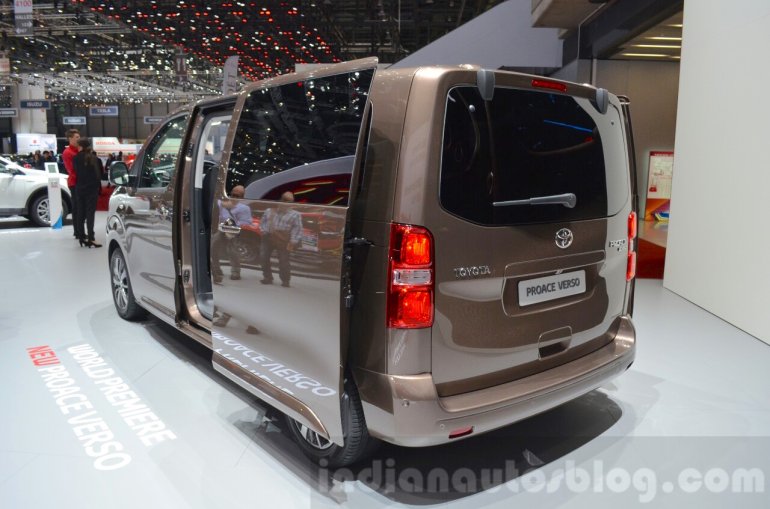 Family grade models can be identified by coloured bumpers, a chrome trim surround to the lower front grille, foglamps and separate-opening tailgate glass fitted as standard. A grade dependent choice of wheels includes 16" or 17" steel full-wheel covers and 17" alloys.
The ProAce Verso will be available with a range of five powertrains featuring 1.6 and 2.0 litre diesel engines, incorporating Stop & Start. A 70 kW/95 DIN hp variant of the 1.6 litre engine may be mated to either a 5-speed manual transmission or a 6-speed robotised manual transmission. A more powerful, 85 kW/115 DIN hp version of the 1.6 litre unit is mated to a 6-speed manual transmission, and the 2.0 litre, 110 kW/150 DIN hp turbodiesel is mated to a 6-speed manual transmission.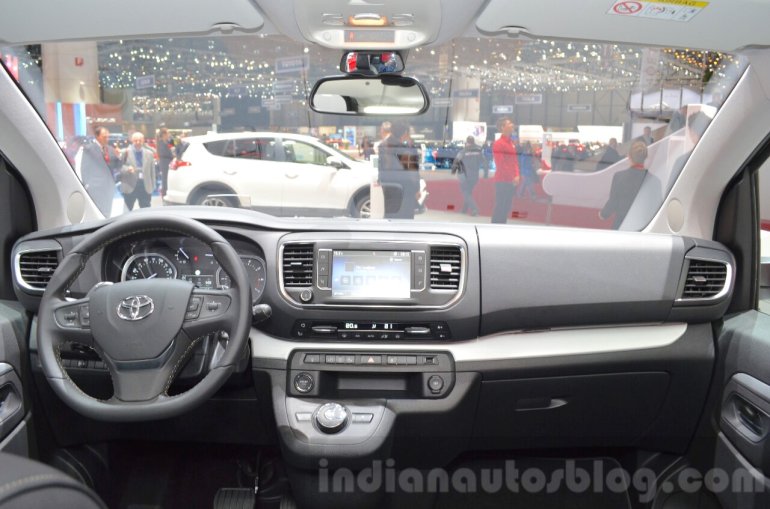 Mated to a 6-speed automatic transmission, the 130 kW/180 DIN hp variant of the 2.0 litre unit is the most powerful engine in the ProAce Verso range.