Toyota's eco-friendly highlights at Auto China 2016 (2016 Beijing Motor Show) held last month were the Toyota Mirai and the 2016 Toyota Prius.
Toyota Mirai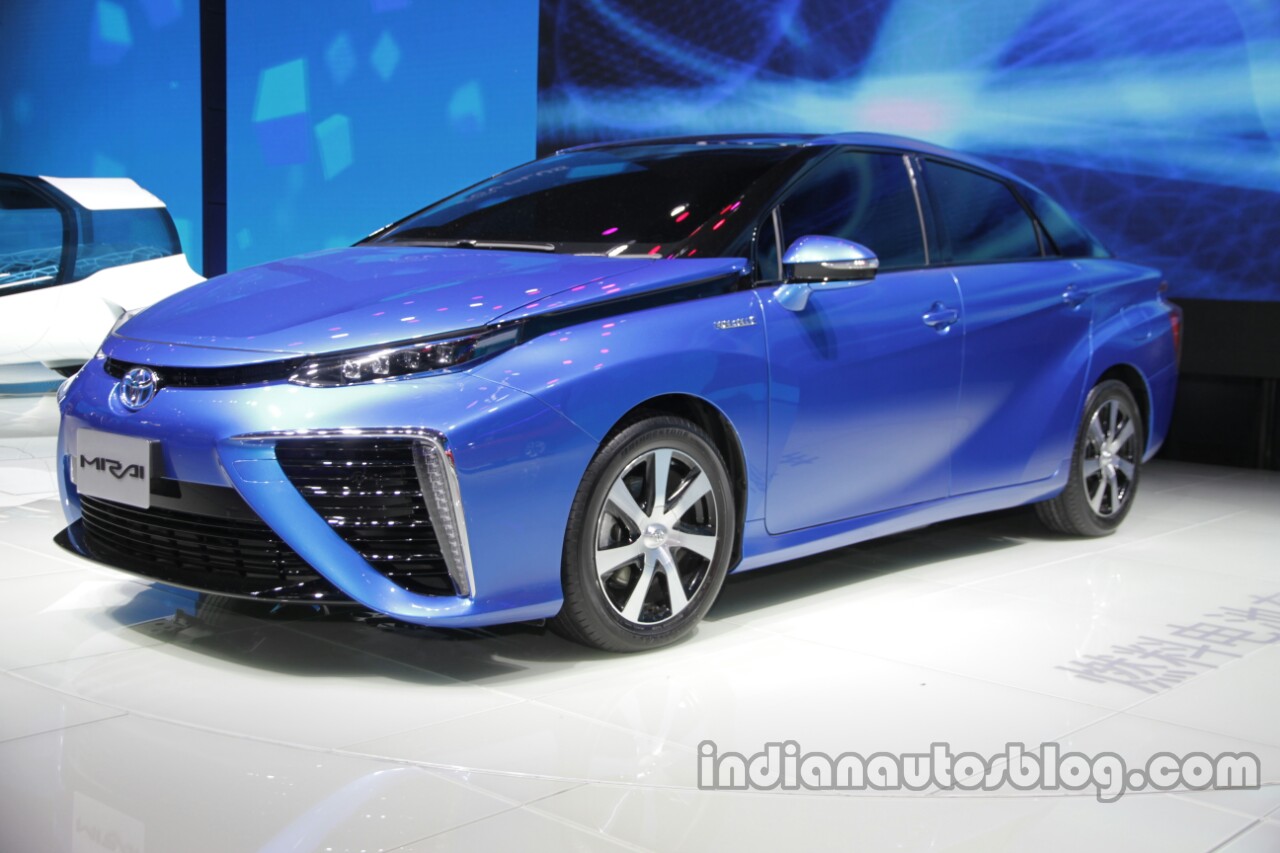 The Toyota Mirai, launched in December 2014, is the first dedicated hydrogen fuel cell vehicle from Toyota to be mass produced. It features the Toyota Fuel Cell System, which combines fuel cell technology with hybrid technology. The revolutionary hydrogen-powered sedan has an impressive driving range of 650 km (JDM-spec, as per JC08 test cycle) and is priced at ¥72,36,000 (INR 44,47,327) in Japan.
The Toyota Mirai's FCA110 hydrogen fuel stack, using solid polymer electrolytes, has 370 cells connected together in series form. It produces 114 kW (153 hp). The car's power control unit draws electricity from the fuel stack and sends it to the electric motor, which is of permanent magnet, synchronous type.
The fuel cell converts liquid hydrogen into electricity by creating a chemical reaction between compressed hydrogen gas stored in the tank and oxygen from the surrounding air, and then this electricity is used to run the electric motor. Only water is emitted in this process. When the demand for power is more than the stack can serve, there's a 34-cell, 6.5 Ah Nickel-metal hydride battery to assist the electric motor. The 4JM electric motor develops 113 kW (152 hp) and 335 Nm of torque.
2016 Toyota Prius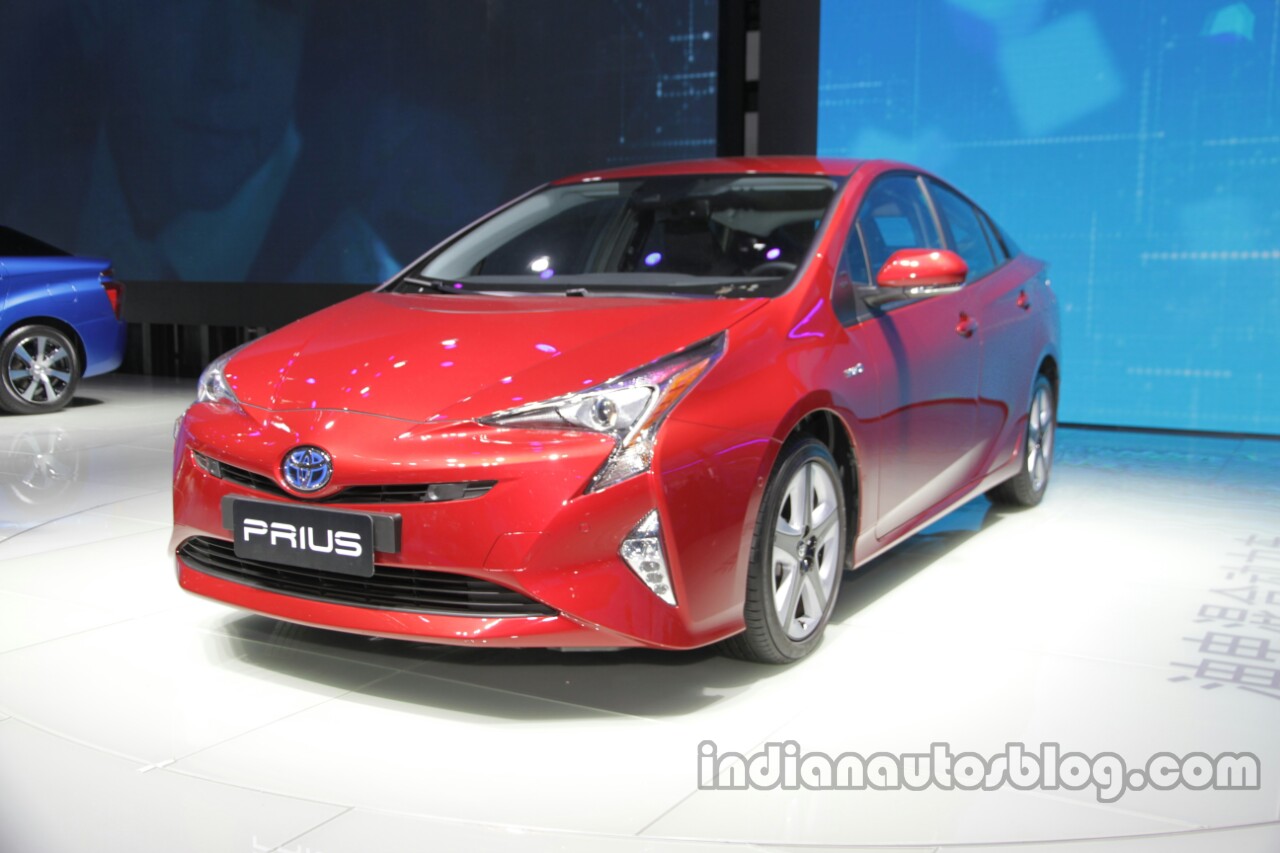 The 2016 model year marks the entry of the fourth generation Toyota Prius in the market. Now on sale internationally, the all-new Toyota Prius is the first car to be based on the TNGA (Toyota New Global Architecture) modular platform. The 2016 Toyota Prius gets its primary power from the 1.8-litre 2ZR-FXE VVT-i naturally aspirated four-cylinder petrol engine that produces 72 kW (97 hp) and 142 Nm of torque.
There are two electric motors working with the petrol engine. The first motor's job is primarily to convert surplus power from the combustion engine into electricity. When the car is in regenerative braking mode, the second motor also does the same task of acting as a generator, but it is mainly used for starting the car and driving it at low speed and in electric mode. It is worth noting that the second electric motor is the only source of power for reversing the car.
The 2016 Toyota Prius is priced from ¥24,29,018 to ¥31,99,745 (INR 14,92,902 to INR 19,66,600) in Japan.