Toyota Kirloskar Motor had launched 'Service Express', its mobile vehicle service solution, in February this year. This doorstep service was available in only Rajasthan initially, but as promised, the availability is being expanded now.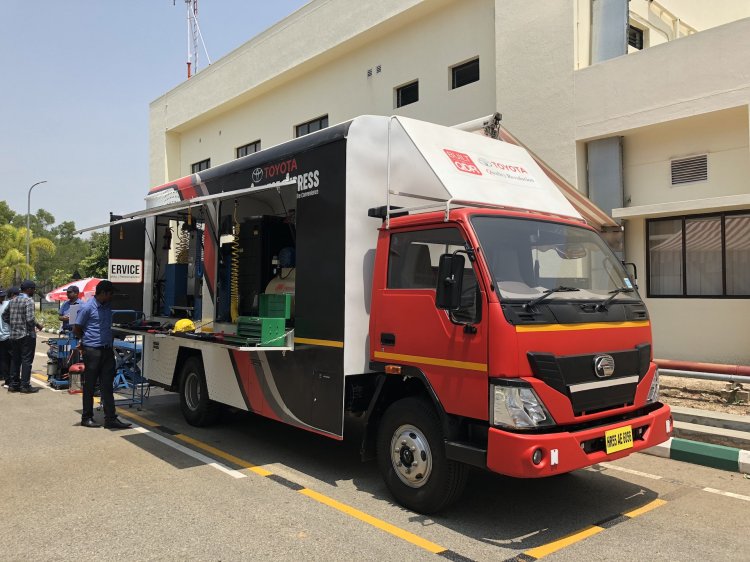 Giving a stronger focus on customer retention, Toyota Kirloskar Motor is going to great lengths for enhancing its after-sales service experience. One of the many areas in building greater customer satisfaction over the years of ownership is improving the convenience and reach of service centres.
For catering to customers in areas where there are no Toyota service centres, be it because of limited sales or any other possible reason, TKM has made a mobile service station based on a modified truck. A dealership can purchase the mobile service truck from TKM and provide its customers who come from areas where there's no authorised service centre service for their Toyota model at their doorstep. This concept is particularly beneficial for dealerships who would get customers from rural areas not included in the company's network.
TKM says that Toyota Service Express is currently under expansion phase in four states, namely Kerala, Karnataka, Himachal and Andhra Pradesh. Any periodic maintenance service for a Toyota vehicle can be availed at the doorstep using this facility, be it EM60, minor, medium or major.
Toyota Service Express offers general repair jobs, such as AC servicing and wheel alignment/balancing, vehicle diagnosis, vehicle wash and minor beautification. Beautification wasn't offered initially, but now it is. In the future, it will be possible to have minor body-paint jobs also.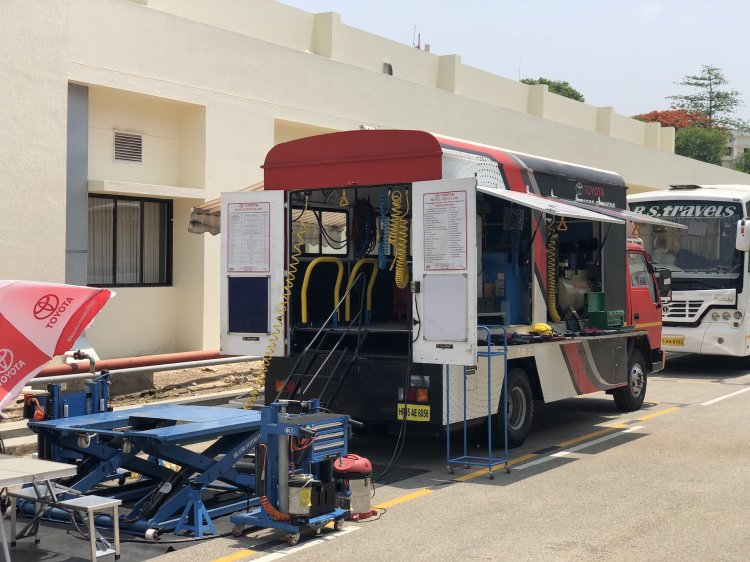 Also Read: Toyota Glanza launched in India, priced from INR 7.22 lakh
While Toyota Service Express is still available in only a few states, TKM plans to expand it to all the states in the country eventually.