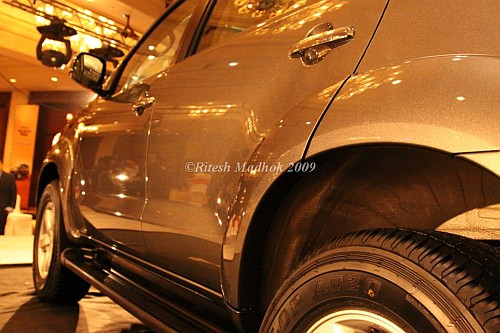 Toyota's IMV platform which underpins both the Innova and Fortuner, has made headlines in Thailand.
Toyota initiated the IMV project to achieve a global manufacturing and supply system for utility vehicles. The components for the IMV platform don't come from Japan. Asean regions have benefited hugely from this versatile platform which has seen one MPV (Innova), SUV (Fortuner) and pickup truck (Hilux).
Exports of Toyota's IMV (Innovative International Multipurpose Vehicle) series manufactured in Thailand touched the one million mark recently. The IMV series models are sold to customers in some 109 markets around the world. Indonesia, Philippines, India, Argentina, Malaysia, South Africa, Venezuela, Vietnam, Taiwan and Pakistan build vehicles on the IMV platform.
The Toyota Fortuner is imported into India as knocked-down kits and assembled at TKM's Bidadi facility near Bangalore.
We're in the dark about the future of the IMV platform. If it yields another vehicle, we think it should be a MPV smaller than the Innova.