Toyota is evaluating the need for putting its quirky electric powered, active suspended three wheeler, called the i-Road, into mass production. The vehicle has already passed its first real-world test with good feedback.
[Can't see the video above? Head to Youtube]
The Japanese will now face another challenge in France, where the i-Road will be subjected to a verification test. The result of this test will help Toyota to decide on whether it should be green lit or not.
Toyota has launched a dedicated website of the i-Road for people looking to indulge in more details. They have presented the three-wheeler in different bright colours, and suggest already that it has some chance of going into production. If it does, what Toyota will offer to the public is "the best of both worlds" - a vehicle with the handling of a motorcycle with the all-round protection of a car.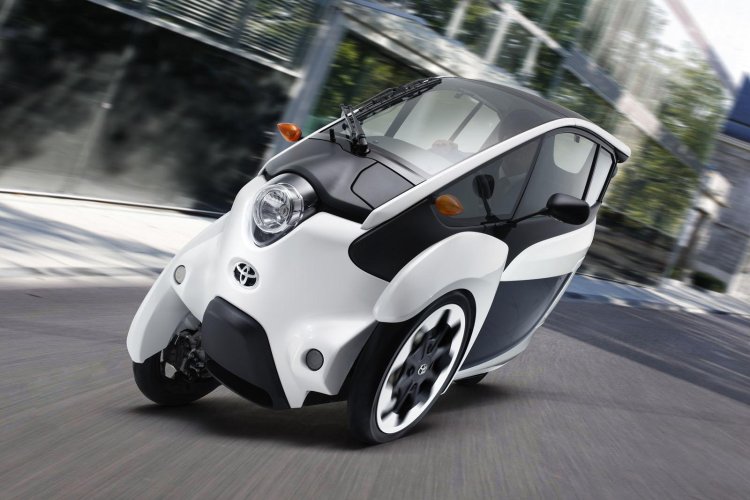 This was possible thanks to the two articulating wheels in the front, each powered by a small, two-kilowatt electric motor, and one in the back, which turns like the wheels of a trolley. When it approaches a turn at high speed, the body leans towards the ground, emulating the feel of a motorcycle.
The Carver-like vehicle's electric motors are powered by a lithium-ion battery that possesses a range of about 48 km. If electric range isn't the issue, the rider can enjoy it's top speed that is limited to 45 kph in Europe and 60 kph in Japan.
[Source - Motoring.com.au]