To give Indonesia a glimpse into Toyota's future.
Alongside a variety of special editions and new cars, PT Toyota Astra Motor has displayed two older concept vehicles at the 2014 Indonesian International Motor Show (IIMS 2014).
Toyota FCV Concept
While the production Fuel Cell Vehicle (FCV) has been unveiled in Japan with sales commencing early next year, TAM has given a taster to the Indonesian audience by showing the concept.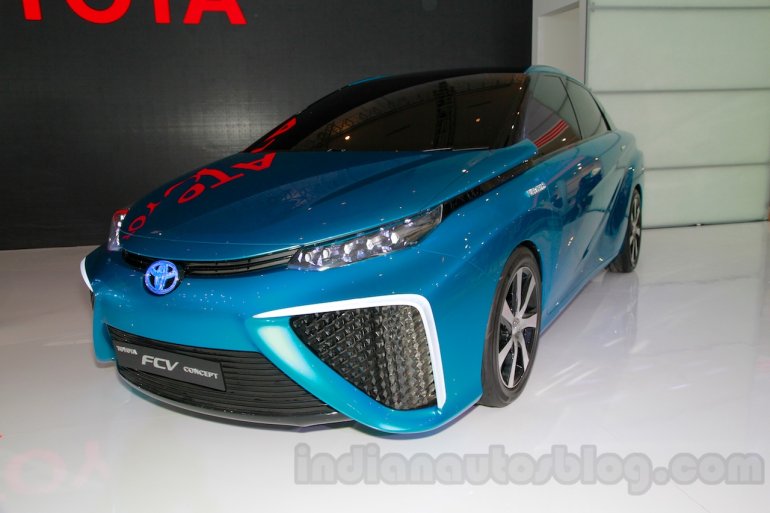 The FCV, showcased at the Tokyo Motor Show last year, is a four-seat sedan measuring 4.87 m long, 1.81 m wide, 1.53 m tall with a wheelbase of 2.78 m. With a range of 500 km, the refueling time is comparable to a gasoline vehicle, at three minutes.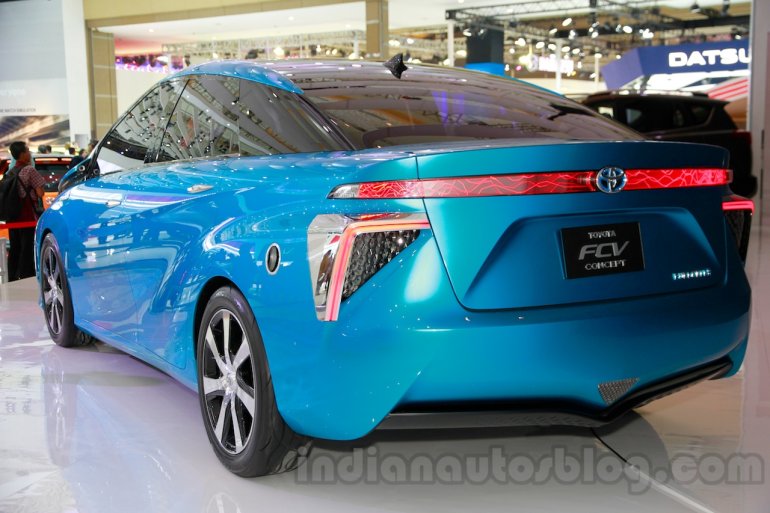 The car's drivertrain is built with a light-weight fuel cell stack having a power output density of 3 kW/L and an output of at least 100 KW, two 70 Mpa high-pressure hydrogen tanks, and small motors.
Toyota FV2 Concept
The single-seater Toyota FV2 Concept expressing Toyota's "Fun to Drive" philosophy had also world debuted at the 2013 Tokyo Motor Show. The vehicle "connects emotionally and physically" with the driver, and measures 3 m long, 1.6m wide, 2.3 m tall and with a wheelbase of 1.78 m.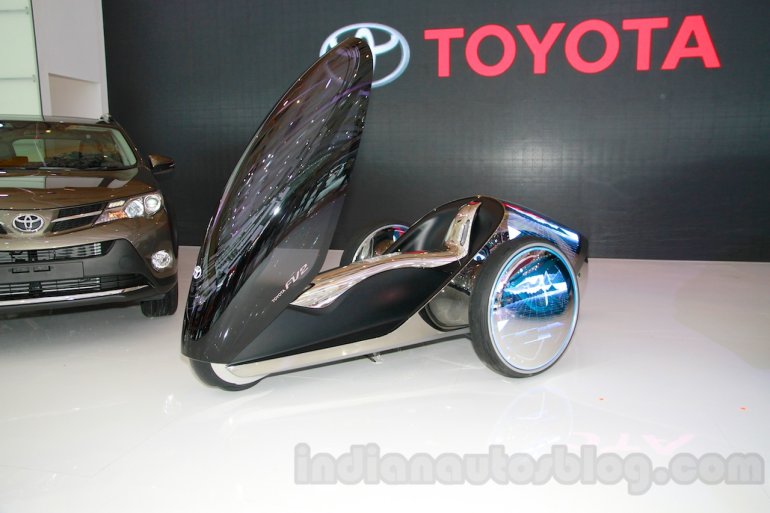 The vehicle, lacking a steering wheel, uses the movement of the driver's body to go forward, backward or sideward. It receives and shares information on safety and traffic conditions with other vehicles, and then displays it to the user.
The press release issued at the world premiere of both vehicles is attached below for further reading.
Toyota FV2 Concept - Press Release
[Can't see the press release here? Head over to SlideShare]