The Toyota FT-1 concept has just been unveiled at the 2014 North American International Auto Show (NAIAS 2014) in Detroit which will serve as the spiritual guide for global Toyota design. The front engined rear-wheel drive model celebrates the 40th year of Toyota's Calty design facility based in California and Michigan.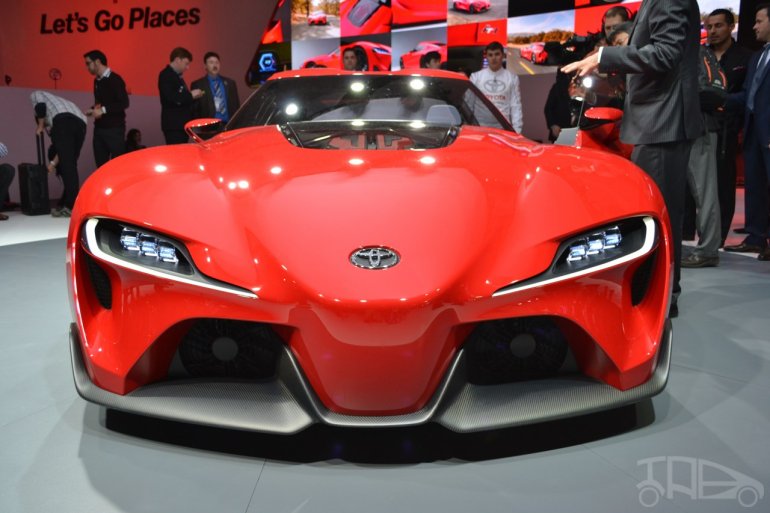 The FT-1 (Future Toyota-1) sports coupe concept is the latest in a series of many path-breaking Toyota concepts such as the Toyota FT-HS and the Lexus LF-LC. Two years ago, work began on the Toyota FT-1 at the Calty studio to firm up a design that would emotionally connect with customers.
The concept places the driver cockpit far rearward to improve weight distribution. The steering wheel resembles the unit from a F1 car. A delta-shaped display zone is designed into the cockpit to lend a sense of connection between the driver and the car.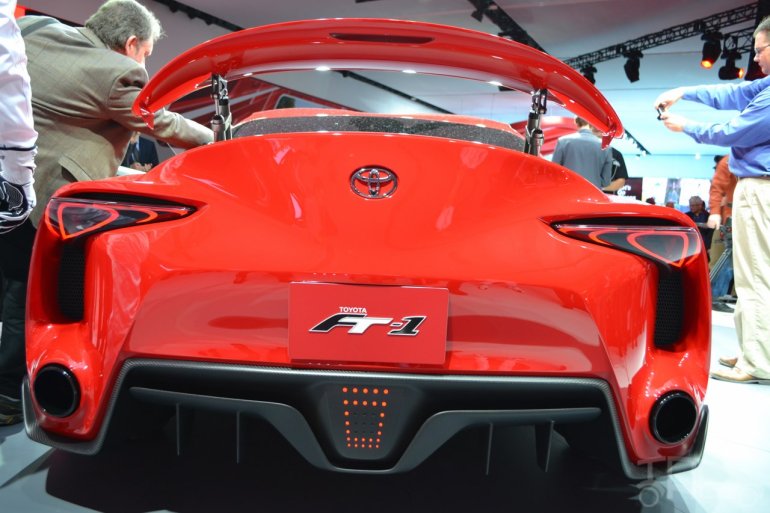 Toyota has not disclosed engine specifications but say that an "ideally balanced front-engine, rear wheel-drive layout that is powered by a high-technology, high performance internal combustion engine" lurks under the transparent cowl.
Toyota FT-1 at NAIAS 2014 - Press Release
[Can't see the press release above? Head over to Slideshare]
Toyota FT-1 at NAIAS 2014 - Image Gallery