The exterior of the production version of the Toyota FCV sedan (hydrogen powered Fuel Cell Vehicle) was unveiled in Japan yesterday with an approximate price tag of 7 million Yen (around INR 41.33 lakhs). The FCV sedan was unveiled in the form of a concept at last year's Tokyo Motor Show.
[Head to Youtube if you can't watch the video.]
In terms of design, the production model looks exactly same as the concept. The dramatic front and rear bumpers with massive air intakes have been retained. Save for the door handles, hardly an element has been watered down in the production sedan. The four seater measures 4.87 m long, 1.81 m wide, 1.53 m tall with a wheelbase of 2.78 m.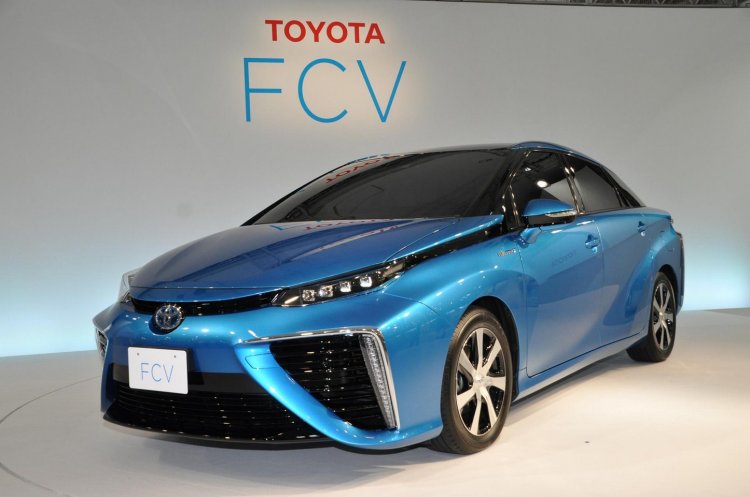 Toyota have been making significant improvements to the fuel cell system since 2002. At the 2013 Tokyo Motor Show, the company announced that the fuel cell stack has a power density of 3 KW/L which is better than that of the Li-ion battery packs. The increased voltage has enabled the automaker to reduce the size of electric motors.
Toyota haven't revealed technical specifications of the sedan but announced that it will have an approximate range of 700 km (under the Japanese JC08 test cycle) and refueling would take about 3 minutes. The electricity is generated as a result of a chemical reaction between hydrogen and oxygen which only emits water vapor.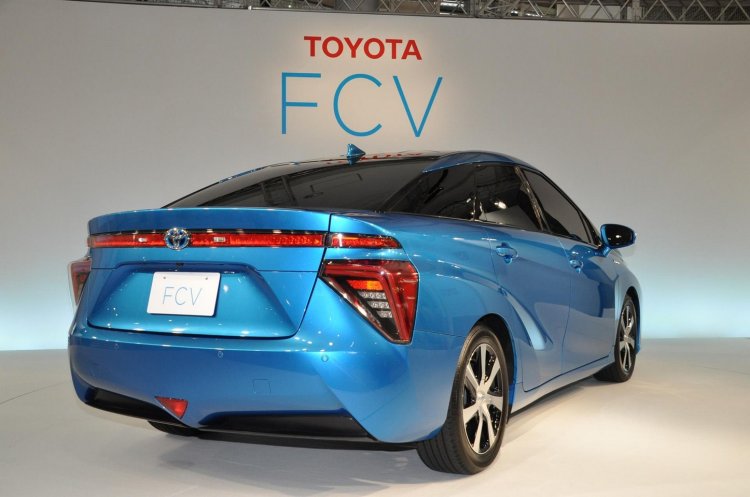 Sales of the Toyota FCV sedan will commence in Japan before April 2015. Initially the vehicle will be sold in areas where the hydrogen re-filling facility is available. Europe and USA would get the hydrogen vehicle in the summer of 2015. Specifications, interiors and accurate pricing will be revealed later on.
It is unlikely that the hydrogen powered Toyota will be introduced in India in the near future.
Check out the press release below the gallery for more details.
Toyota FCV Sedan - Press Release
[Head to Slideshare if you can't view the press release.]