Toyota has launched the Etios twins in Brazil yesterday. The cars will be locally built and the hatchback won't have the Liva branding.
Brazil is an emerging auto market and the requirements of Brazilian car buyers almost match the requirements of Indian customers. Hence the cars that are engineered with India in mind, may suit the Latin American buyer in the same segment.
Toyota rightfully thinks that the made-for-India Etios twins will be apt products for Brazil. The cars are already enjoying great success in another emerging market, South Africa.
For Brazil, there are four and three trim levels for the hatchback and the sedan respectively. Both the cars are available with a no frills base variant with air conditioning as an option. The rest of the variants get dual airbags, ABS and EBD, audio system with USB, powered widows, power steering etc as standard fitment.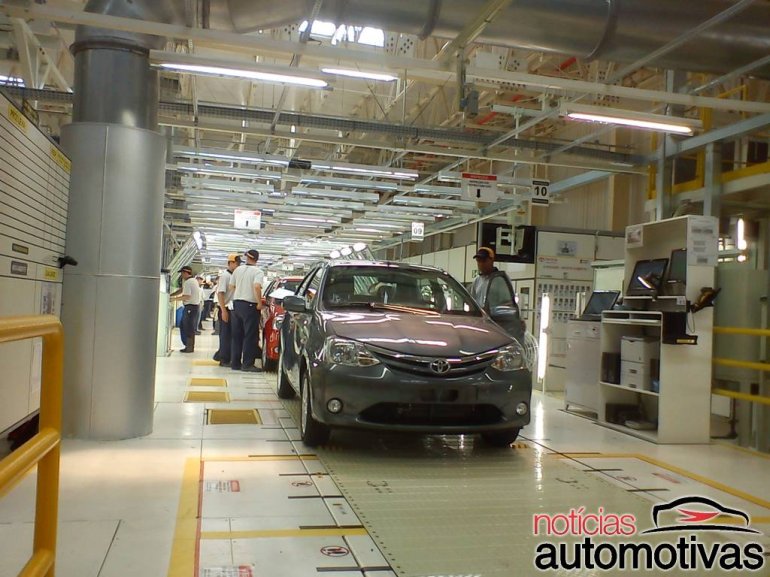 The engine options are a 1.3 litre and a 1.5 litre flex fuel motors. The smaller engine develops 84 Bhp on petrol and 90 Bhp while running on ethanol. The 1.5 litre engine is good enough for 92 Bhp and 96 Bhp on petrol and ethanol respectively.
The price of the Etios hatchback ranges from R$ 29,990 (Rs. 7.96 lakhs) to R$ 42,709 (Rs. 11.36 lakh). The sedan has a price range of R$ 36,190 (Rs. 9.61 lakhs) to R$ 44,690 (Rs. 11.87 lakhs). The vehicles are manufactured in Brazil, at the Sorocaba plant.
The steep step up in the pricing is the very reason why Hyundai went for a low cost Brazilian specific HB20 rather than shipping the i20 to Brazil.
[Source: Noticiasautomotivas.com.br]