Toyota is showcasing the Toyota Concept-i at the 2017 Tokyo Motor Show. The company had first unveiled this concept car at CES 2017.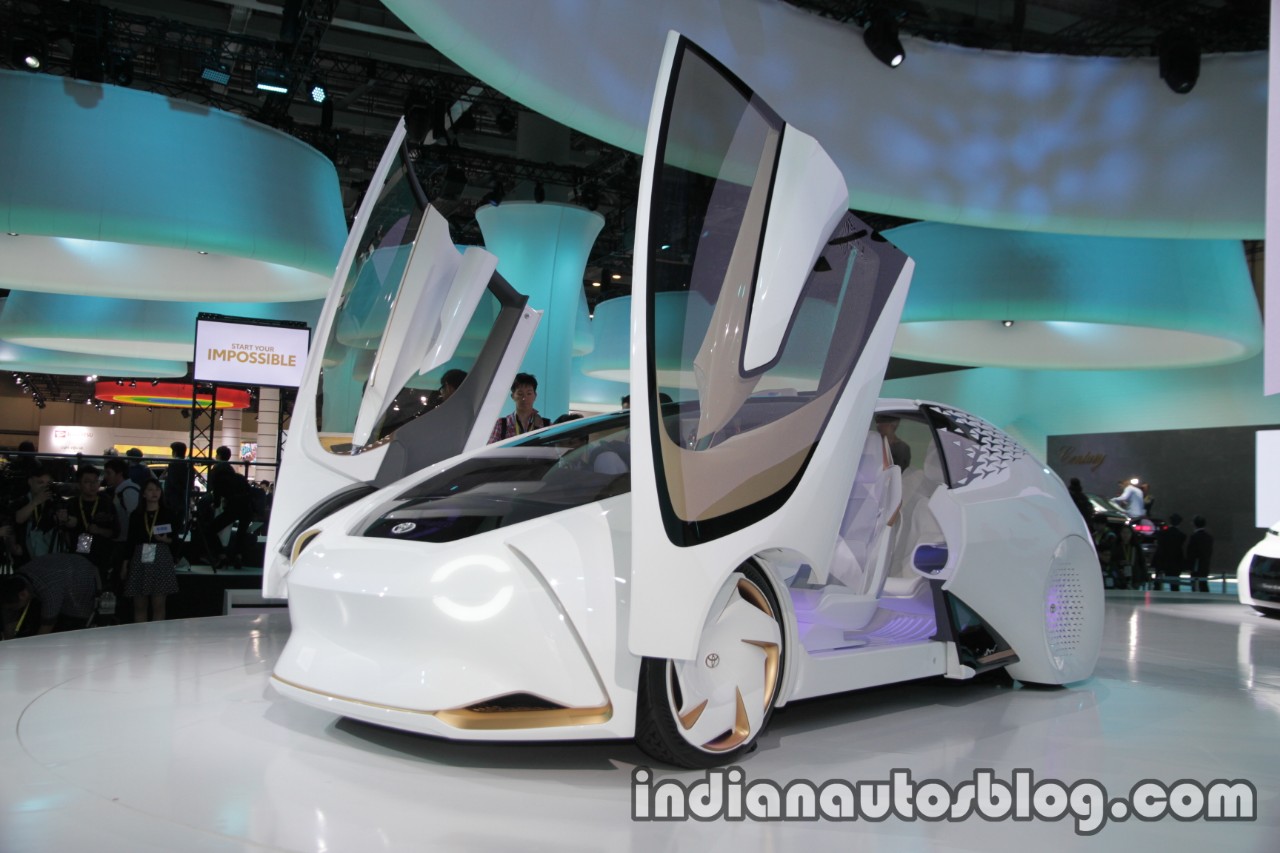 Designed by Toyota's CALTY Design Research in California, the Toyota Concept-i is created around the "kinetic warmth" philosophy. Toyota says that "mobility technology should be warm, welcoming, and above all, fun." At the concept car's heart, is an artificial intelligence (AI) system that anticipates people's needs, inspires their imaginations and improves their lives. The vehicle has multiple technologies to measure emotion, mapped against where and when the driver travels.
The Toyota Concept-i considers the car's external conditions, and even estimates the driver's condition using technology that understands people, and monitors the reliability of the driver and the car. On the basis of these factors, the concept car switches to automated driving when needed.
The Toyota Concept-i features an all-new user interface that serves as a platform for its AI agent, nicknamed "Yui". Yui can use light, sound and even touch to communicate critical information. The Concept-i avoids screens on the centre console, helping avoid unnecessary distraction, and reveals information when and where needed. The colour of the lights in the footwells changes depending on whether the vehicle is in autonomous drive mode or manual drive mode. There's an all-new head-up display, and there are discrete projectors in the rear deck that project views onto the seat pillar for blind spot warning.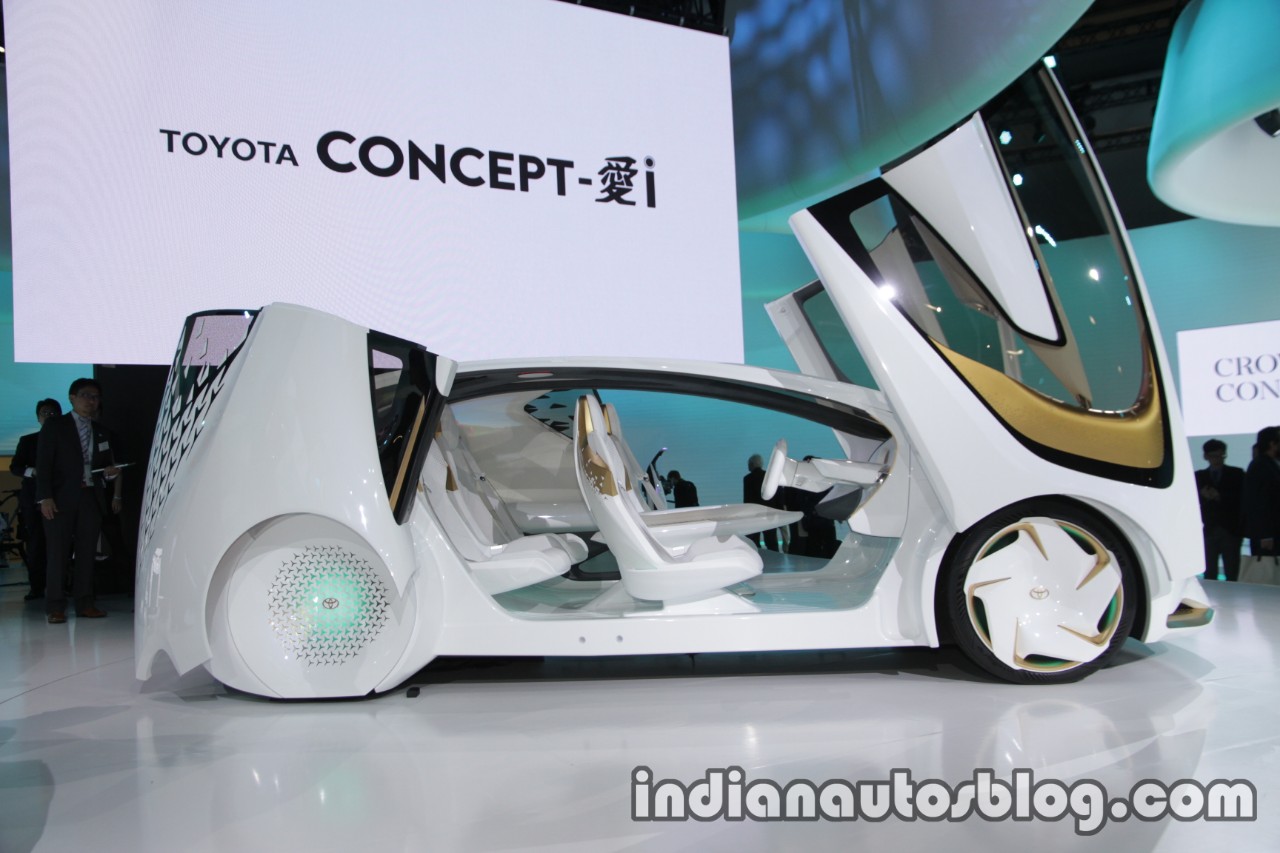 The Toyota Concept-i is 4,510 mm long, 1,830 mm wide and 1,475 mm tall. It has a 2,700 mm wheelbase and seats for four people. It is an electric vehicle with an approximate driving range of 300 km. Toyota plans to put the Concept-i on the road by around 2020. It will conduct road tests of vehicles equipped with some of the concept car's functions.