Deliveries commence in late-2017.
Tesla Motors has unveiled the Tesla Model 3 at its design studio in Hawthorne, California in USA. Set to enter production at the company's plant in Fremont, California in late-2017, the Tesla Model 3 will be positioned as the brand's new entry-level sedan with realistically no close rivals in the segment.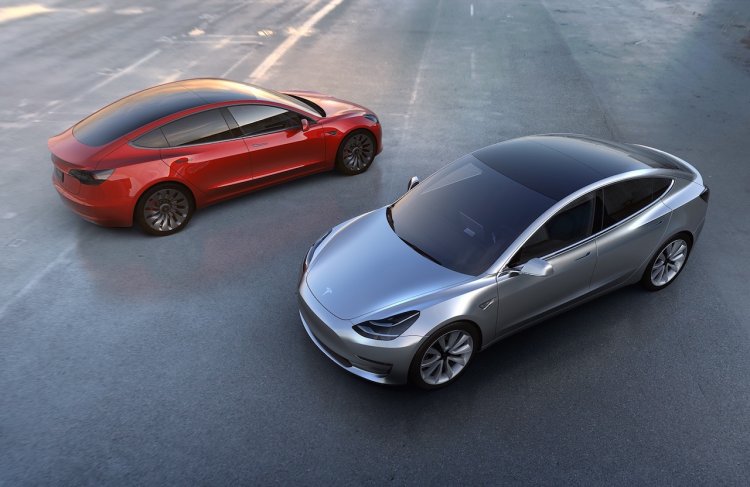 Designed closely in-line with other Tesla models yet standing out with its own one-piece, fluidic styling, the Tesla Model 3 is certainly the most futuristic mid-size sedans money can buy, with the company stating an entry-level price of just US$35,000 before federal and state incentives. The Model 3's interior is notably different from that of the Model S and Model X. The simplistic cabin features a 2-spoke, flat-bottom steering wheel and a huge colour display in the center console that looks to have size similar to a Microsoft Surface Pro. From what's seen so far, it can be said that the interior will be available in at least two schemes: white-black with white being the dominating colour and dark black (or possibly grey).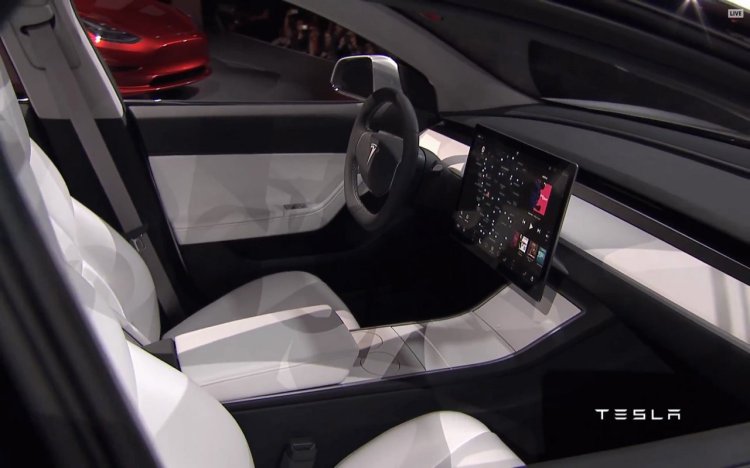 Also Read: Tesla Model X with 257 miles range launched – Video
The Tesla Model 3's complete technical specifications will be revealed at a future date, but for now, the company is keeping its customers excited by promising a driving range of at least 215 miles (346 km) on full charge. The Tesla Model 3 will be able to reach from 0-60 mph (0-97 km/h) in less than six seconds. There will be more capable models though, presumably offering more driving range as well. The new EV's not-so-potential rival Chevrolet Bolt will start at around US$30,000 when it goes on sale in USA late this year, and offer a range of more than 200 miles (322 km).
The Tesla Model 3 is now available to pre-order for a (reserving) price of US$1,000. Elon Musk, CEO, Tesla Motors, announced at the event that the company has received over 1,15,000 pre-orders for the Tesla Model 3 during the last 24 hours.