The Auto Expo 2014 will see another manufacturer making its India debut in the form of Japanese electric vehicle maker Terra Motors. Prior to the public launch, the company will unveil a premium electric motorcycle called the Terra 'Kiwami' to the media on the 28th of January. Kiwami in Japanese means 'Extreme.'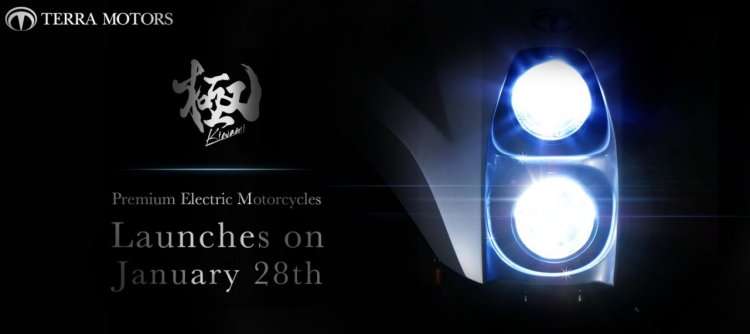 We had also reported last year that Terra Motors had plans to launch the A4000i scooter in India, and the Kiwami might be positioned above it as its flagship offering. The Kiwami is a world premiere.
The A4000i is a premium electric scooter which makes use of an Apple iPhone to give vital information to the user. The iPhone is used as a display screen, apart from the scooter's blue lit screen to give crucial information regarding battery power, range etc. The lifetime of the A4000i's battery is around 50,000 km. It takes 4.5 hours to fully charge it and it gets a range of 65 km in a full charge.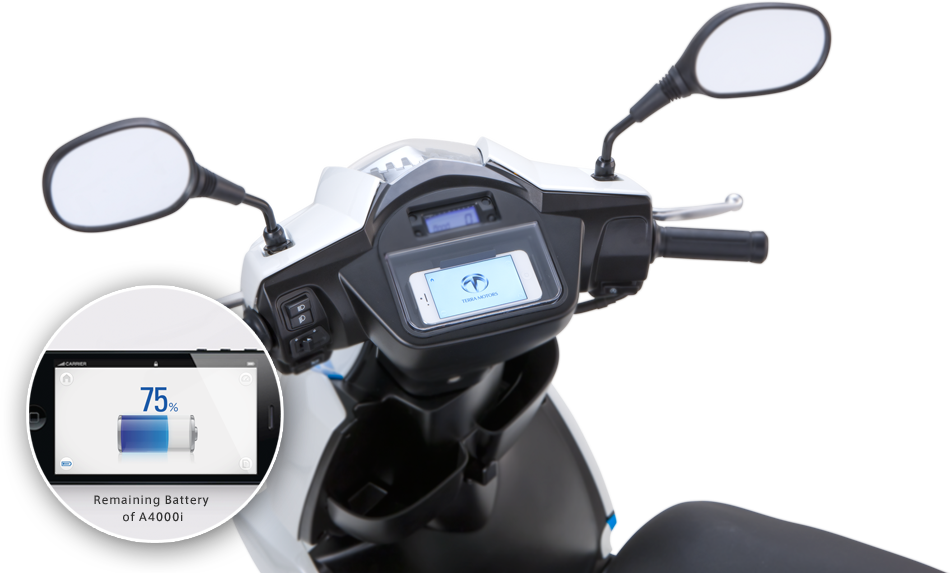 The A4000i was initially reported only to use an iPhone for disseminating its information, but given that Android-based phones are more popular in India, Terra Motors could be working to integrate this into the Kiwami as well.
The A4000i weighs 118 kg, with a battery weight of 16 kg, and offers disc brakes both at the front and the rear.