Tata Motors has announced the price for the Tata Xenon Pick-up in Indonesia.
A Tata Motors Indonesia press note today morning read that the pickup is launched at an introductory on-road price of 7.05 lakh rupees (138.35 million Indonesian rupiah). TMI says the Xenon has the best fuel efficiency, is suitable for a wide range of business applications, and the meets every need of the trader.
Biswadev Sengupta, President of TMI, said that the growing pickup truck segment would help Tata Motors consolidate its position in the market.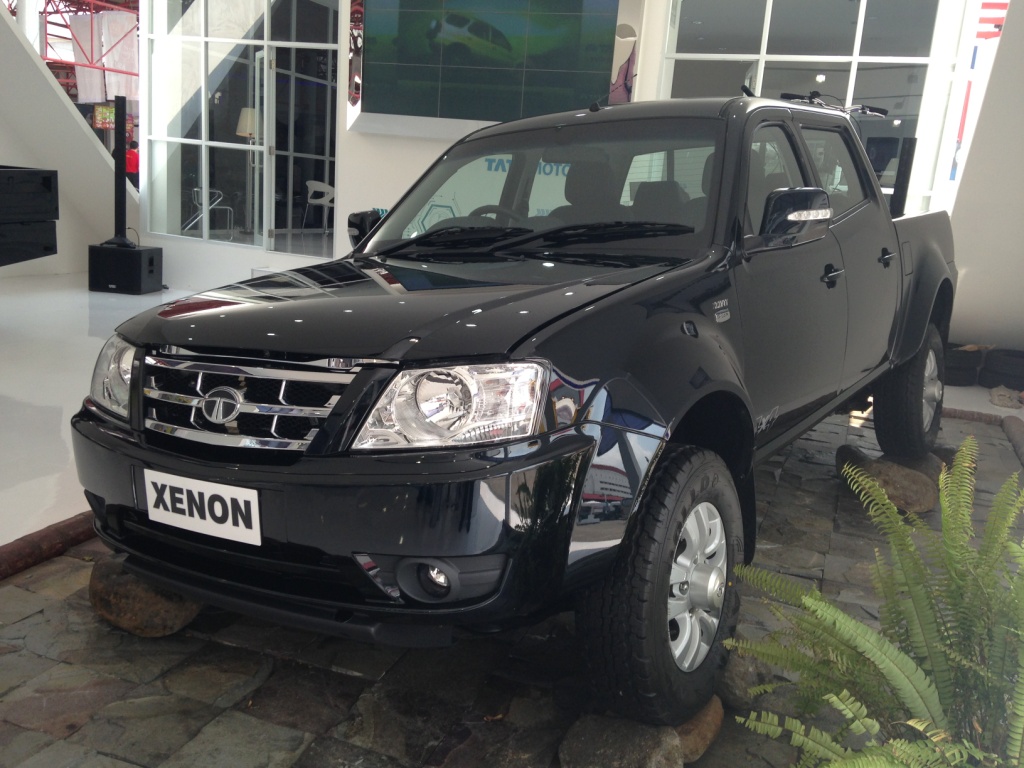 Technically, the Xenon is identical to the model sold in India. It is powered by a 3L turbocharged direct-injection diesel engine which puts out 72 hp and 223 Nm. The vehicle's top speed is restricted to 120 kph.
The press release highlights features such as front and rear anti-roll bars, two-layer multi-leaf spring rear suspension, the class-topping 2,640mm long loading tub and a three-way loading access.
The Xenon comes with standard features like power steering, adjustable steering column, and bucket seats for the front passengers. A clutch foot rest and a socket for charging mobile phone are also provided.
In terms of safety, the pickup comes with retractable seat belts, side intrusion beams and crumple zones.
Tata Motors introduces Xenon Pick-up in Indonesia - Press Release
[Can't see the press release here? Head over to Slideshare]