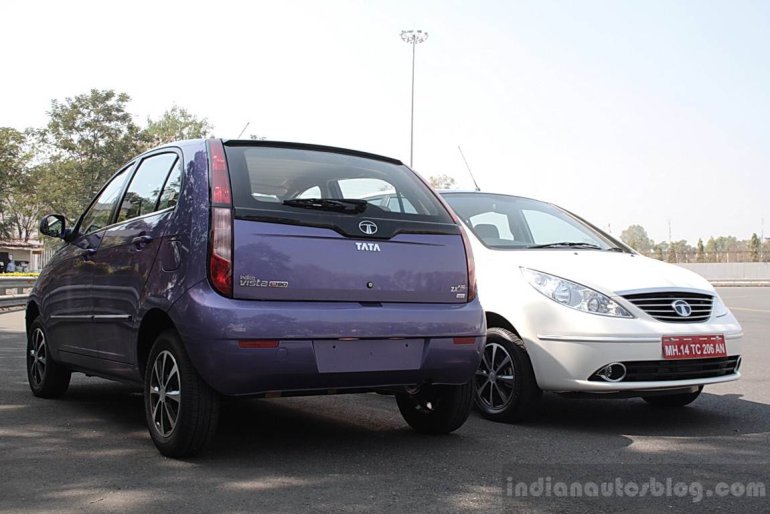 Tata Motors has a keen eye on the Indonesian market and the India's largest automobile manufacturer had announced last September that it will enter the country with its subsidiary PT Tata Motors Indonesia.
While many of the media reports suggested that the Nano would be the first Tata product to launch in Indonesia, Otomotif.kompas.com reports that according to their sources, the first car would not be the Nano but another hatchback.
The publication also reports that Tata Motors' foray into the Indonesian market is scheduled sometime in the start of the second half of the year. The hatchback is expected to be imported into Indonesia as a CBU and that would attract taxes as much as 42.5%.
Apart from Nano, the other hatchbacks in Tata's portfolio are the Indica eV2 and the Vista. We suspect that the Vista could be the company's preferred choice since the Indica eV2 is too old and basic compared to the rivals it would meet in the archipelago.
The estimated price of Tata Indica Vista in Indonesia is 105 million Indonesian Rupiah (around Rs. 5.88 lakhs) which is cheaper than rivals like the Nissan March (Micra), Suzuki Splash (Ritz), Mitsubishi Mirage and the Honda Brio. Apart from the price advantage, the Vista could appeal to family car buyers who seek for a spacious hatchback.
The Vista in India is powered by a pair of Fiat sourced engines. The 1.2 litre petrol engine puts out 65PS and the 1.3 litre Quadrajet diesel engine is available in 75PS and 90PS avatars.
The Indica Vista is likely to participate in the Indonesian government's Low Cost Green Car (LCGC) scheme which offers tax concessions if the car complies with the preset norms.
After the Vista is up and running, the Nano could follow it into the Indonesian market.
[Source: Otomotif.kompas.com]