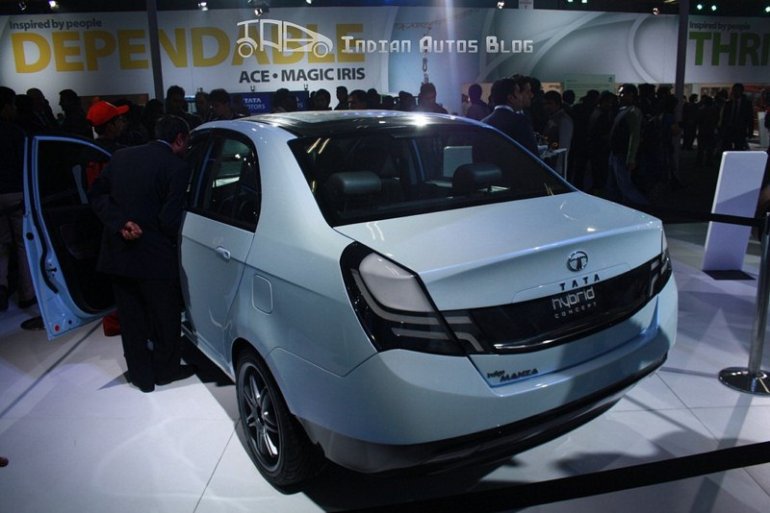 It has emerged that Tata Motors is working with battery supplier A123Systems for a range of future vehicles.  A report on thegreencarwebsite.co.uk says Tata's on the verge of taking its hybrid electric ambitions to a new level through forging this relationship.
A scalable battery pack is supplied by A123Systems which Tata can use on multiple architectures. A city transit bus is likely to be the first product of the partnership followed by light commercial vehicles and perhaps passenger cars.
The lithium iron phosphate battery packs offers high power capabilities, increased levels of usable energy over a wide range, as well as excellent safety coupled to long cycle and calendar life.
Tata Motors has setup an assembly facility in the UK for building electric Vistas. This plant could manufacture vehicles like the Ace EV in the future. Tata has been constantly knocking on the EV scene door with concepts. It is new to the hybrid scene though its group company Land Rover is working on hybrid utility vehicles.
Hybrid vehicles are not Tata's forte but they are slowly moving in that direction as Europe demands cars that are fuel efficient as well as less polluting. One can understand this direction by seeing concepts such as the MegaPixel and the Manza hybrid (inset).
[Source - TheGreenCarwebsite.co.uk]