The Brio, Swift and Celerio scored a Moderate rating.
The Automobile Association of South Africa has released its report titled "Entry Level Vehicle Safety Report", which assesses the safety features of 23 cars (new cars) available in South Africa for under R150,000 (INR 7.32 lakhs).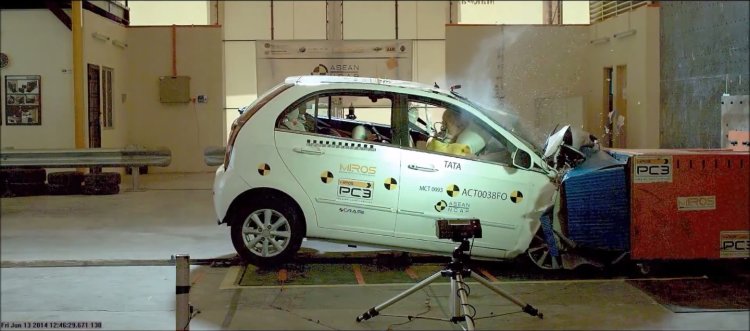 Based on their safety ratings, the cars were categorized into three groups - acceptable, moderate or poor. The assessment was based on the following - ABS (30 points), ESC (30 points), driver's airbag (10 points), front passenger airbag (10 points), side airbags (10 points), curtain airbags (20 points), NCAP crash test rating (25 points). Thus, the cars were rated out of 135 points, and based on their price, were given a score 'Safety per R10k'. Cars which scored less than 3 points were classified 'Poor', cars between 3.00-3.99 were considered 'Moderate', and those with a score greater than 3.99 were deemed 'Acceptable'.
The India-made Tata Indica, Tata Vista and Datsun Go scored 0/135, thereby receiving a 'Poor' rating. These cars are unavailable with even with a driver airbag, and feature in the bottom of the list. The LUX variant of the Datsun Go, which gets a driver airbag, scored 10/135 but was still rated 'Poor'.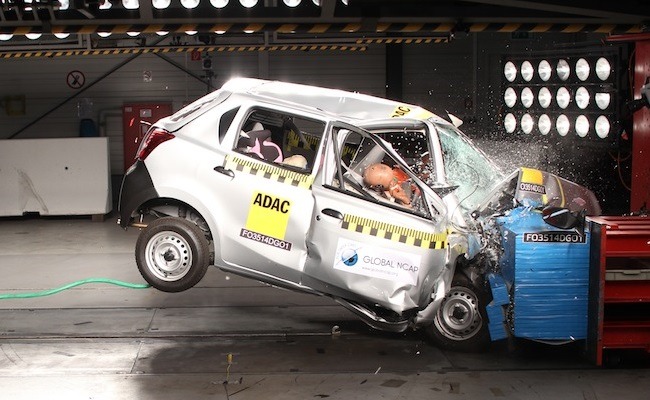 Also read: Rear parking sensors to be mandatory in cars in India next year
The India-made Honda Brio scored 50/135 and received a 'Moderate' rating. The India-made Suzuki Celerio and India-made Suzuki Swift also scored 50/135 and were rated 'Moderate', as they featured ABS and dual front airbags. Among the 'Acceptable' list of cars were the Renault Sandero and Citroen C1.
[Source - CarMag]