After adding some exotic and powerful sports cars, the Italian police fleet has added a rather modest vehicle to its fleet now. The Carabinieri, the military police force of Italy, has procured ten units of the fourth-gen Suzuki Jimny for both on and off road patrolling duties.
All the units of the Suzuki Jimny deployed for this job have gone under certain modifications in order to comply with the specifications of Italian police fleet vehicles, the layout of which has been decided by Focaccia group. To start with, the mini SUV sports the traditional dual tone livery of Arma Blue with White roof.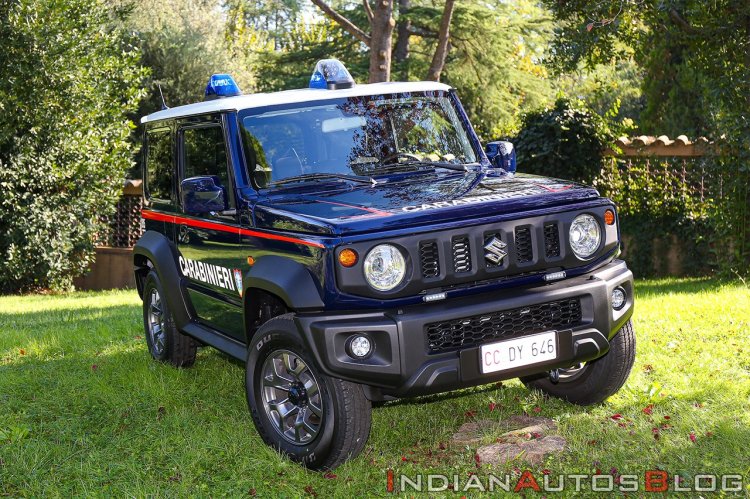 Secondly, these Jimnys have two blue-coloured, flashing LED lights mounted on the roof, which also integrate the function of cruise lights in them. In addition, it also has a searchlight with white light, which can be controlled from the inside as well as the outside. Thirdly, these units of Suzuki Jimny are fitted with a two-tone siren. The front area of the hood has two nano LED downlights which are blue backlit and perform the functions of flashing and cruise lights.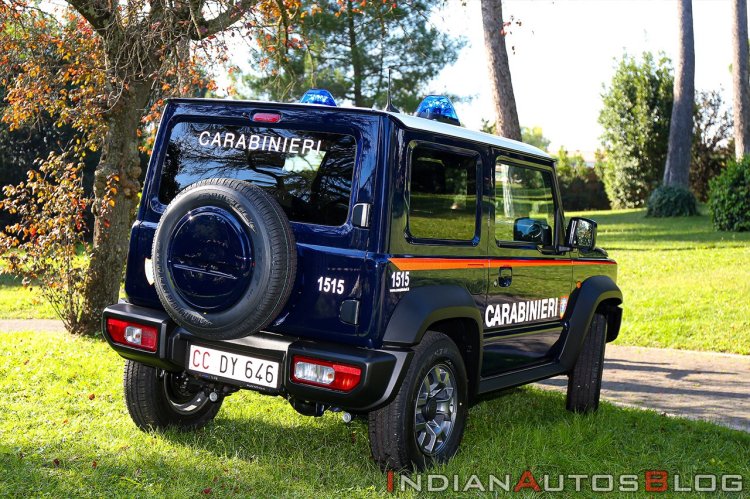 The controls of all these aforementioned lights are easily accessible by both the occupants at the front, as they are placed right at the centre of the dashboard. Other additional features of these units of the police-specific Suzuki Jimny includes rubber mats for floor, two supports for ordinance weapons with key lock, fire extinguisher, set of snow chains and off-road specific tyres.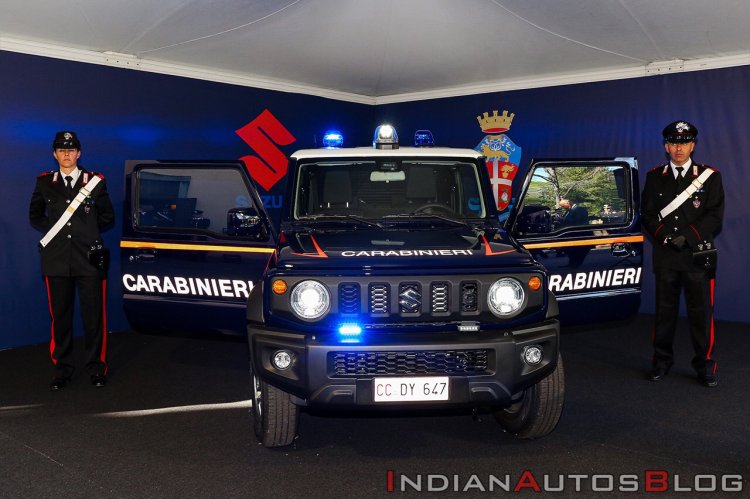 The Suzuki Jimny has already won many accolades and praises all around the world, for its small dimensions yet not-so-small off-road abilities. The first-ever off-roader from Suzuki is currently in its fourth generation and comes with a 1.5-litre four-cylinder petrol engine (105 PS/130 Nm) under its hood. The units of the Jimny designated for the Carabinieri do not get any mechanical changes to this engine or the very capable Allgrip four-wheel drive system.
Given the fact that the Indian police has extensively purchased the Maruti Gypsy (essentially the second generation Suzuki Jimny), we would definitively love to see the latest iteration of the Suzuki Jimny added to its fleet.