A year after unveiling the original Viziv concept, Subaru has shown the Viziv 2 concept at the Geneva Motor Show.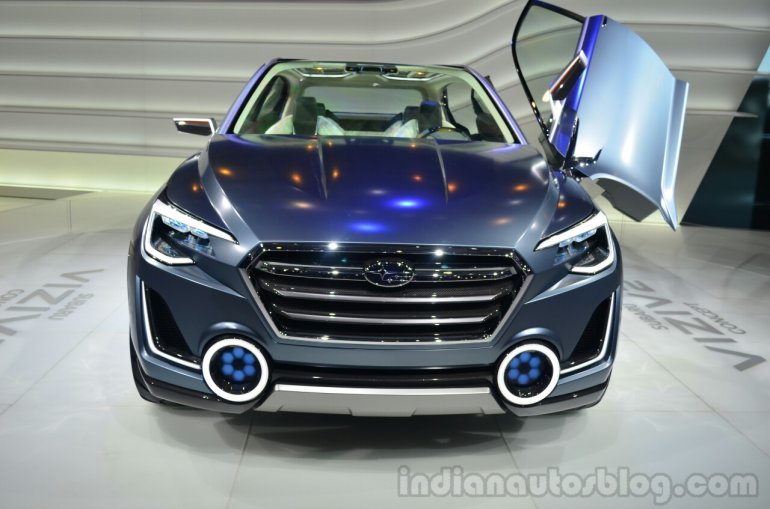 The two-door, four-seater concept is a next-generation crossover concept that, Subaru says, has been inspired by the phrase 'Vision for innovation.' The concept shows a future direction for Subaru's production vehicles and also features an updated all-wheel drive system.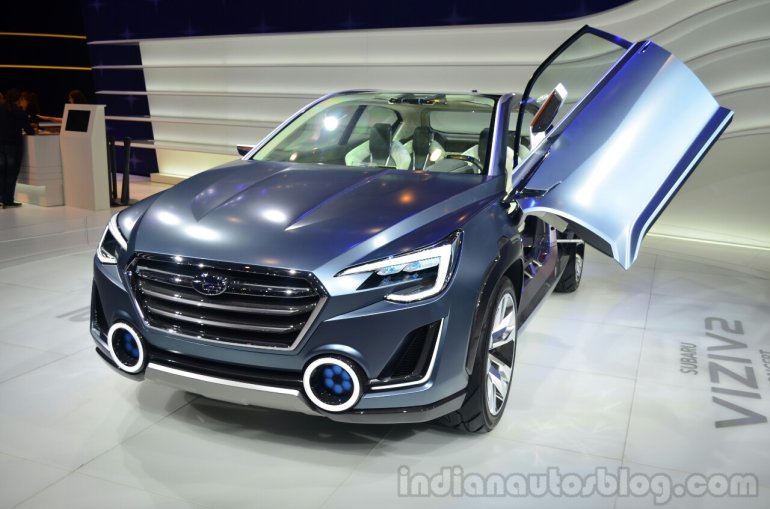 The 4.4 m long concept is powered by a 1.6-liter four-cylinder turbo-diesel Boxer engine, plus three electric motors. While the diesel engine combines with one electric motor to provide torque to the front wheels, the remaining two electric motors allow the same or different levels of torque to the rear wheels independently.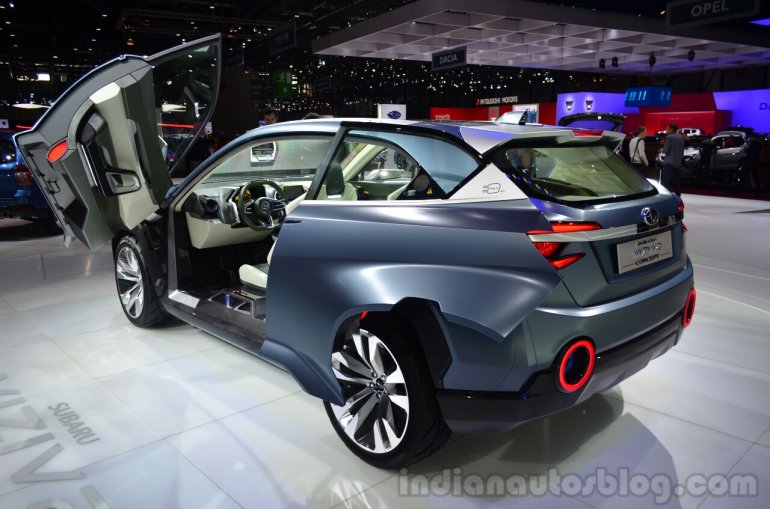 The entire drivetrain is completed by a Lineartronic CVT automatic transmission.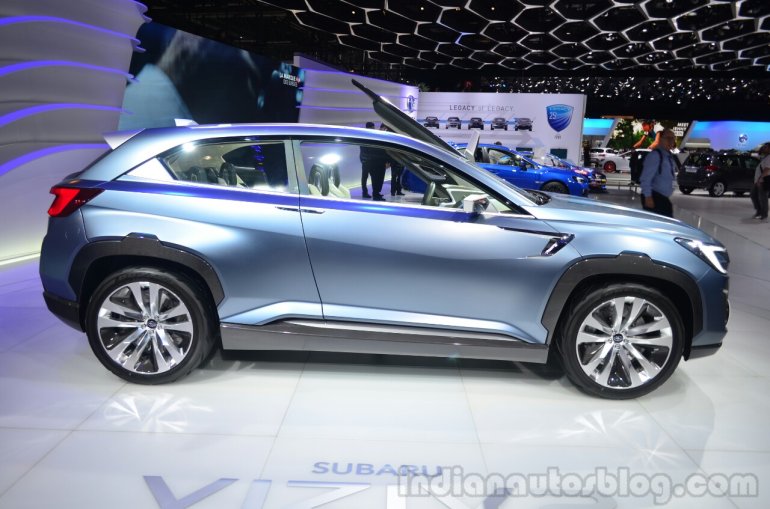 During low speed or city driving, the front and rear motors supply much of the vehicle's propulsion, while the diesel engine and Lineartronic transmission take over at higher speeds. The Viziv 2's auto start/stop system and its multiple charging methods, engine power generation, regenerative braking and plugin charging further improve efficiency.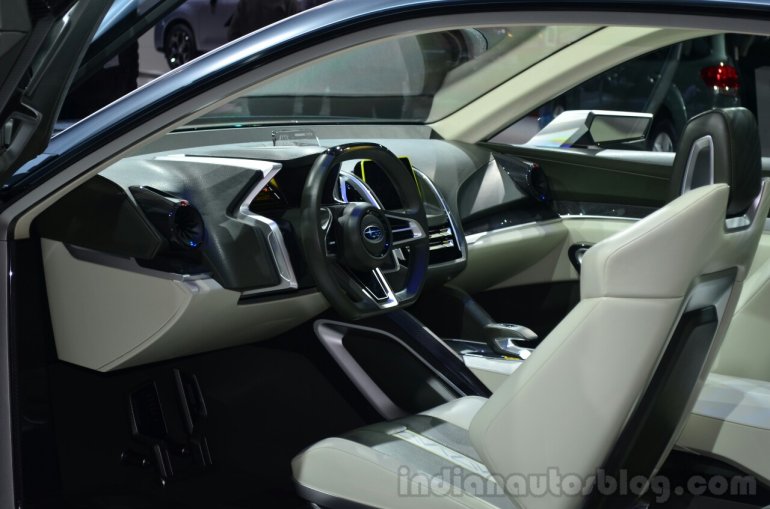 The concept also features Subaru's Hybrid SI-DRIVE system that allows the user to switch between the 'Intelligent' and 'Sports' modes, adding a new 'Eco-Cruise' mode.
Subaru Viziv 2 concept - Press Release
[Can't view the document? Head to SlideShare]