The 2020 Subaru Legacy had its world premiere at the 2019 Chicago Auto Show on the 7th of this month. Here are live images from the show.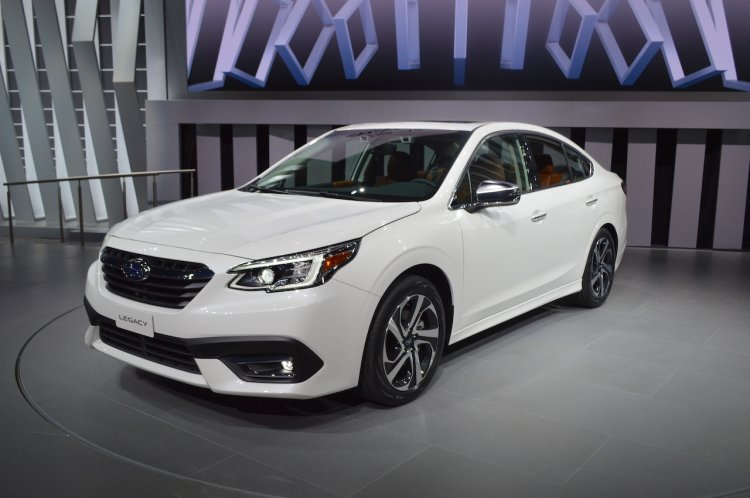 The 2020 Subaru Legacy follows the brand's Dynamic x Solid design philosophy. Unlike rivals such as the Toyota Camry and Honda Accord, it has a very simplistic design, although that is not to say it's unappealing.
At the front, the 2020 Subaru Legacy has a frameless hexagonal grille, wide lower grille, fog light bezels with C-shaped motif. The side view of the sedan emphasises strength with bold door panel surfaces and bulging fenders and wheel-arch accents. At the rear, the signature C-shape featured in the combination lamps now illuminates through the trunk lid.
Inside, the main differentiator in the new generation model is the presence of the all-new 11.6-inch tablet-style touchscreen infotainment system. Also this becomes the first Subaru with tan-coloured Nappa leather seats in a newly added range-topping trim 'Touring'.
The 2020 Subaru Legacy is 4,840 mm long, 1,840 mm wide and 1,500 mm tall. It has a 2,750 mm wheelbase and a 150 mm ground clearance. Power comes from either the FA24 2.4-litre turbocharged direct injection petrol engine or the FA25 2.5-litre naturally aspirated direct injection petrol engine.
The 2.4-litre engine produces 260 hp at 5,600 rpm and 277 lb.-ft. (375.56 Nm) of torque at 2,000-4,800 rpm. The 2.5-litre engine develops 182 hp at 5,800 rpm and 176 lb.-ft. (238.62 Nm) of torque at 4,400 rpm. Both are paired with a Lineatronic CVT as standard. An all-wheel drive system is also standard.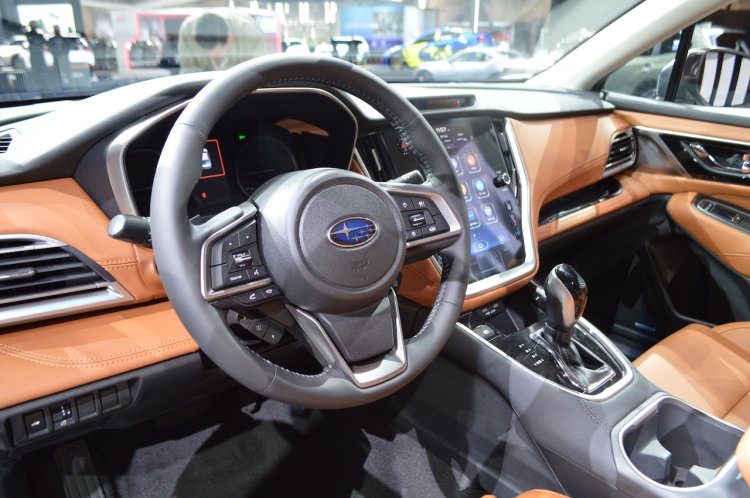 Also See: Subaru WRX STI S208 Limited Edition at the 2017 Tokyo Motor Show
In the USA, the 2020 Subaru Legacy will go on sale this fall.