A single-cylinder gasoline engine acts as a range extender.

The Ssangyong Tivolan EVR was showcased at the 2015 Shanghai Auto Show. This vehicle made its debut at the 2015 Geneva Motor Show as the Ssangyong Tivoli EVR Concept.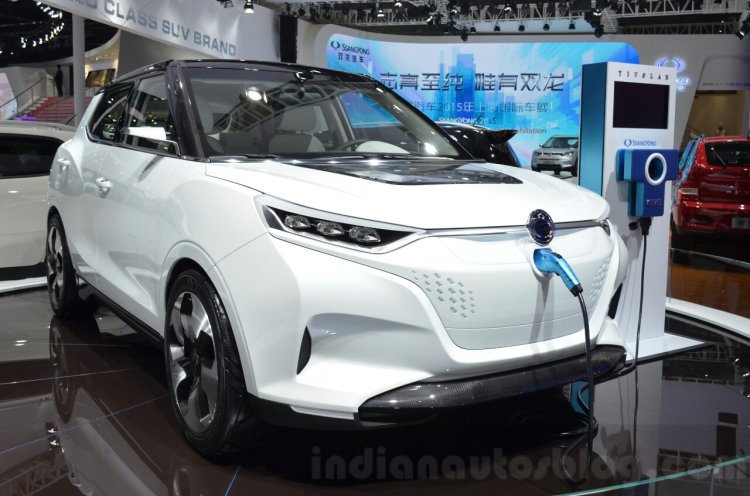 On the outside, the Tivolan EVR has the same lines as that of the Tivoli but being a concept it gets futuristic headlights and tail lights as well as carbon front splitter and rear diffuser. The stiff and lightweight material is also used for the side panel to help in weight reduction. An interesting touch is the transparent engine cover on the hood.
The interior is largely conventional with the twin-pod instrument cluster and three spoke multi-function steering wheel seemingly lifted from the standard Tivoli. The center console however is quite different as it houses a huge touchscreen, akin to a Tesla, that shows important information such as range and battery charge status.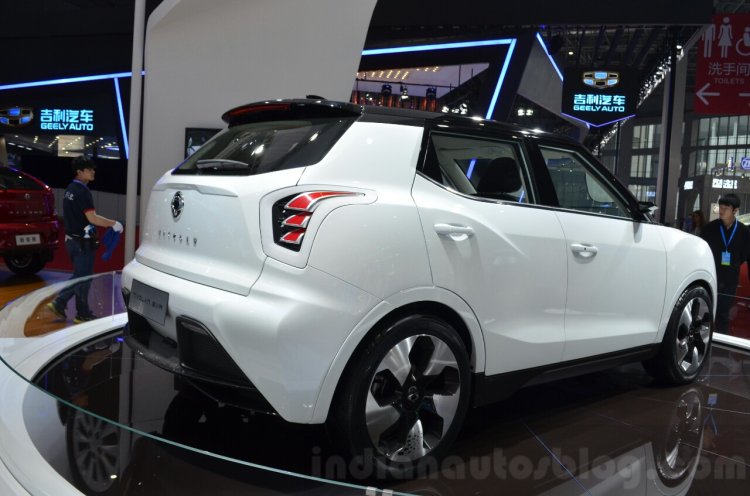 Under the hood, a 0.325 litre petrol engine, 95kW motor, and 25kWh lithium ion battery are bolted together. On battery power alone, the compact SUV has a range of 130 km but this can increase to 500 km with the help of a single-cylinder petrol engine that acts as a range extender. The Tivolan boasts of just 35 g/km of carbon emissions and a top speed of 150 km/h.
Production plans for the Tivoli EVR has not been announced. Meanwhile the regular Ssangyong Tivoli has been spotted in India sparking rumors of a local launch in 2016.