Comes with a 130 km electric-only and 500 km overall range.
The Ssangyong Tivoli EVR (Range Extender) Concept has been showcased at the 2015 Geneva Motor Show. The SUV comes with a range of 130 km in electric-only mode, and a 500 km range when run on the range extender mode.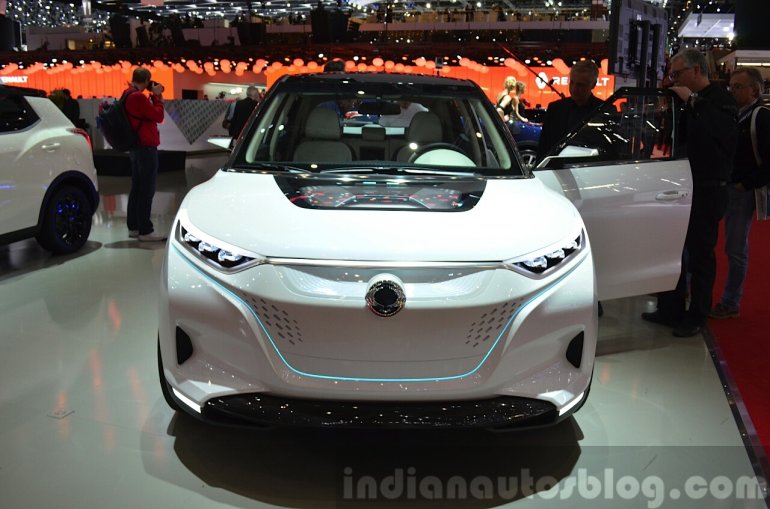 Powering the vehicle is a small petrol engine that makes 127 hp (identical to the 1.6-litre unit on the standard Tivoli) and an electric motor gets its supply from a 25 kWh battery, and when combined enable the EVR to reach a maximum speed of 150 km/h. The CO2 emission is said to be just 35 g/km.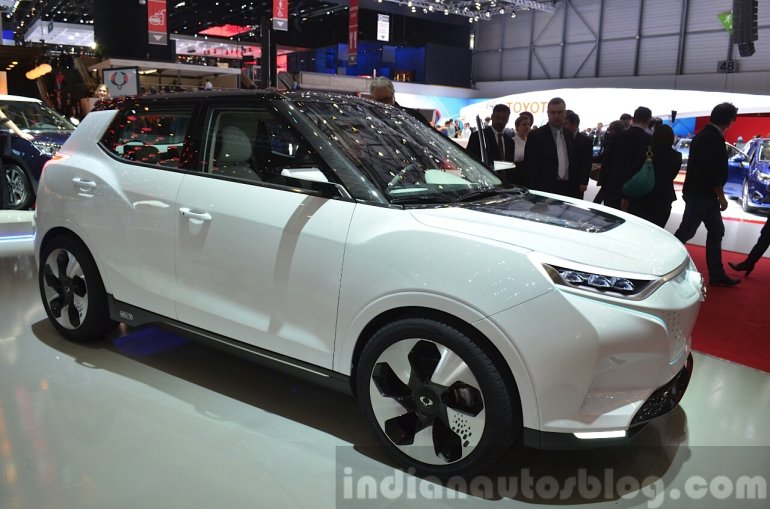 In terms of design, while continuing with the same form as the production model, the Tivoli EVR Concept features a lightweight body, parts of which like the side panel are made of carbon fibre. It also gets carbon diffusers at the front and the rear.
The bonnet has a transparent window to show the engine, while the fascia gets a streak of blue light running across the width. The futuristic headlamp and taillamp units are other unique touches to the concept.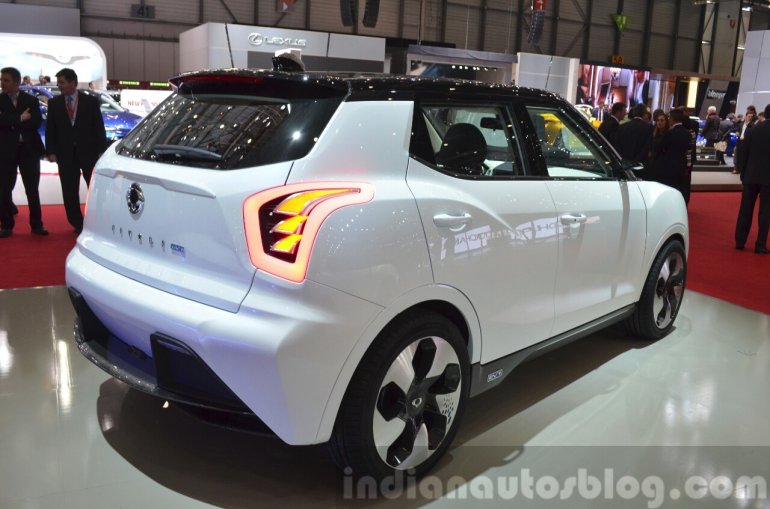 On the inside, it gets a very Tesla-like touchscreen placed in the centre console. It takes care of the infotainment features while also displaying information like battery charge status, range, etc. The instrument panel is from the standard car, with two conventional meters and a multi-information display nestled between.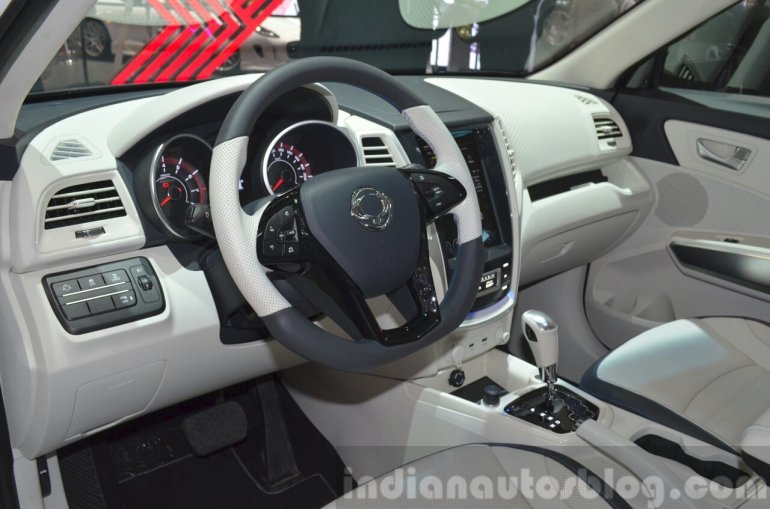 Ssangyong is yet to confirm a production version, but has said that the diesel variant and a seven-seater Tivoli will roll out in Korea this year.
We remind readers that an EVR version of the Korando was showcased in Korea last year.