The Ssangyong Korando Turismo a.k.a Ssangyong Rodius a.k.a The 11 Seater 4WD SUV has been in the news for a lot of right reasons. For a start, Ssangyong have actually designed the new car and if you've seen the old Rodius, you know what I'm talking about.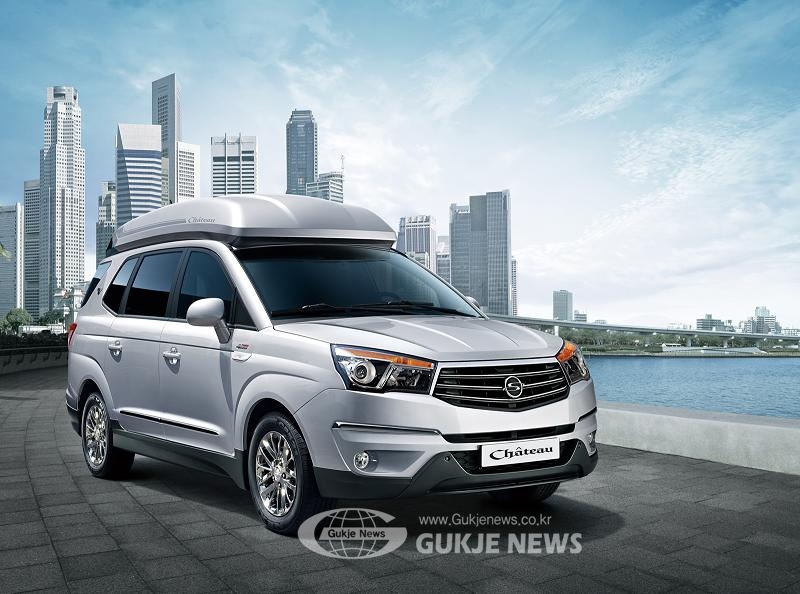 The Rodius in it's standard specification can seat up to 11 people in 4 rows of seats! The SUV was also spied in India recently, and we think Mahindra would like to appeal to The Big Indian Family sooner or later. However, what if you don't need those 11 seats but you still like the Rodius?
Meet the Ssangyong Rodius Chateau! At first it may look like a Rodius with a Thule roof rack. But you would be wrong for thinking so. What this is, is a 6-seater (although you can seat 8 if you wish) luxurious limousine rivaling SUV!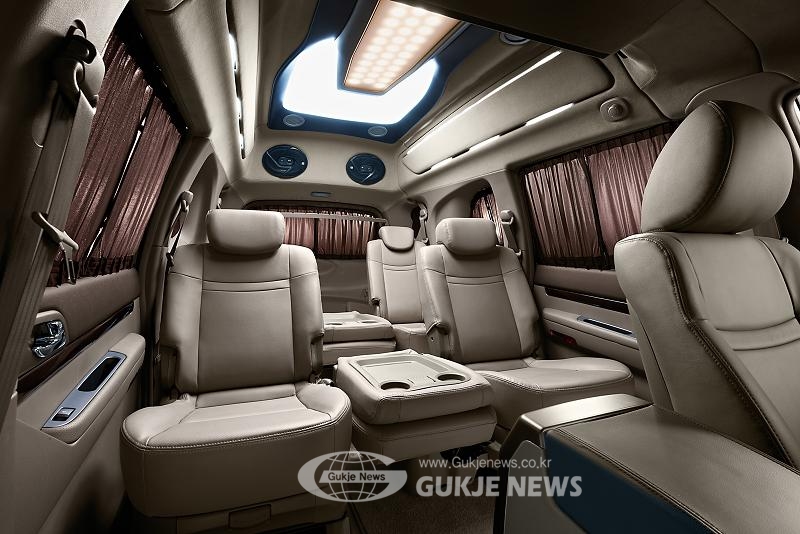 The roof rack you thought is actually a higher roof itself with LED and mood lighting. Inside, there is so much space that Ssangyong are letting you have a refrigerator, a rear seat entertainment system which includes a JBL audio system and a massive 20-inch LCD display!
The only change to the exteriors is the roof and a set of 17-inch alloy wheels. Ssangyong will offer only the silver color for the Chateau. Under the hood, it's the same e-XDi200 diesel sending power to all four wheels via a 5-speed automatic transmission. It even does 10.5km/l!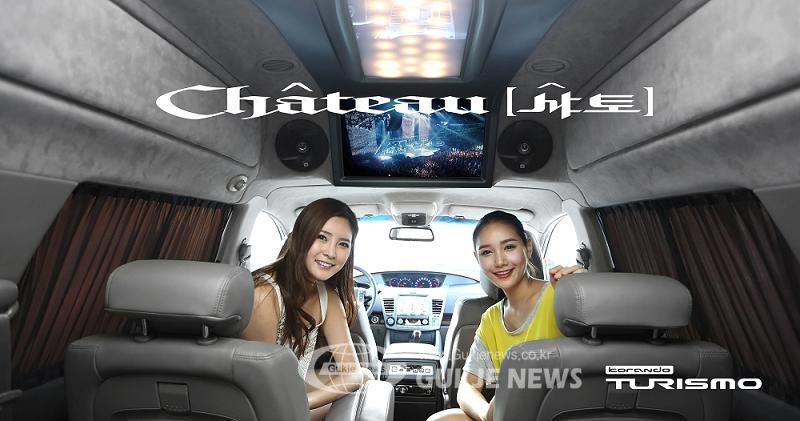 The cost? 46.9 million Korean won which is a mere INR 24 lakhs! Still want the locally assembled Audi Q3?
[Source - Gukjenews.com]