The best looking Ssangyong till date, the Korando crossover, has been spotted once again in India. These images were clicked by Car Blog India, near Pune, Maharashtra.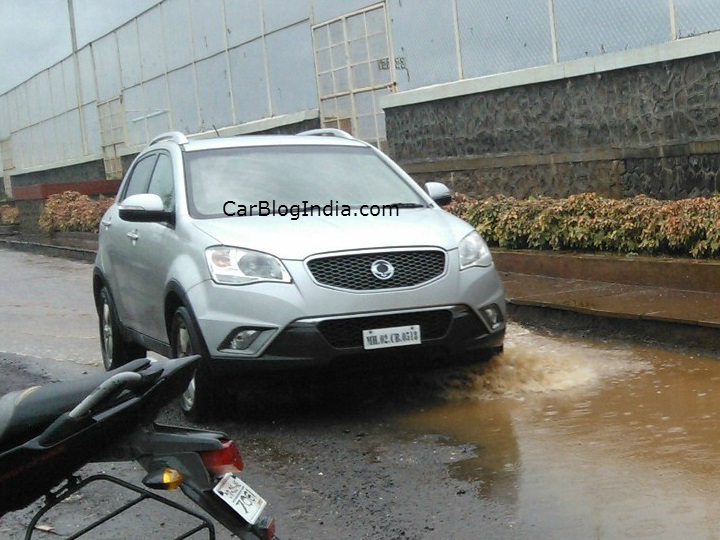 This is not the first time we're spotting the Giugiaro-styled Korando in India. In fact, exactly two years ago, we showed you images of the (same car as Car Blog India have captured) car testing in Mumbai. So what is Ssangyong or Mahindra up to? We think this may not be a pre-launch prototype, but just one of the cars the company runs in India (for official use maybe?).
We have taken every opportunity to ask Mahindra officials, including Dr. Pawan Goenka himself, about the future of Ssangyong India. And we have been told every time that a "decision has not been taken as the company was reacting to the Rexton's demand, giving it priority".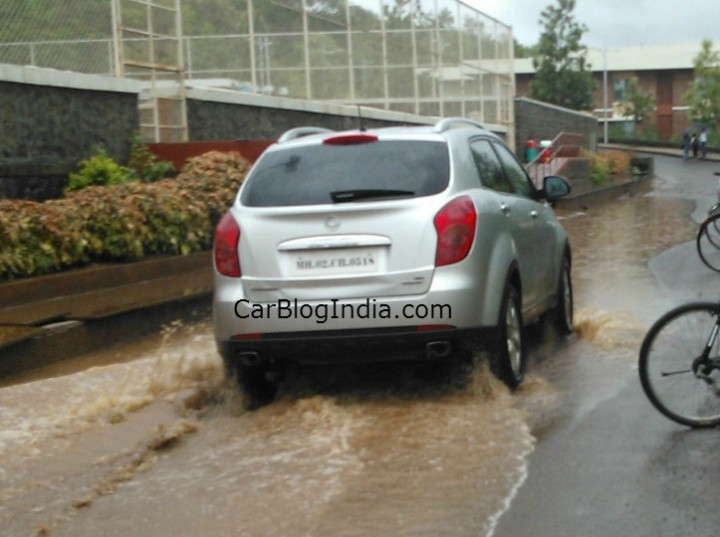 From our perspective, this wouldn't be the right time to launch the product in India as the Korando is due to receive a facelift very soon (you can find the images and details of the prototypes caught in Korea here) and Mahindra would rather sell the updated version.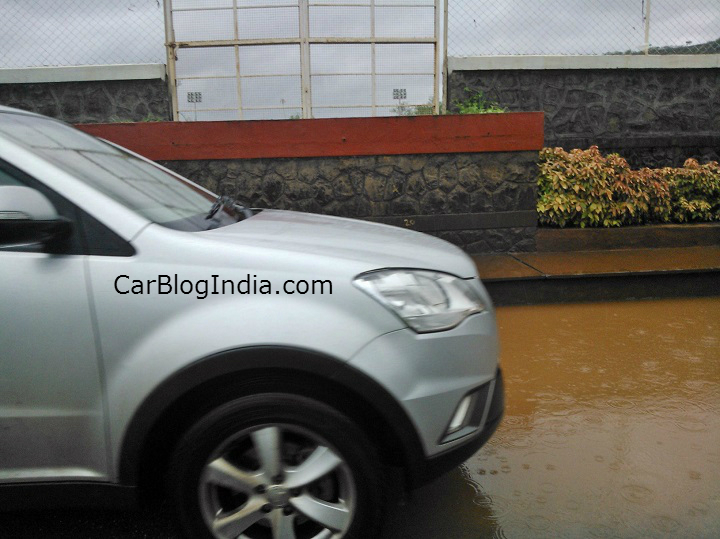 We have also seen the Ssangyong Rodius, which happens to be a 11-seater SUV, on Indian soil. The all new Rodius which was launched in March this year is fresh from its launch-floor glitter and has the capacity to carry your XL sized family, whilst also going off-road if you need it to!
So what is the second Ssangyong product for India? Is it the Korando or the Rodius?
[Image source - Car Blog India]