Ssangyong Motor unveiled the Chairman W Summit, an enhanced edition of its flagship sedan, at the Seoul Motor Show on the 28th of March.
[can't see the video above? Head to Youtube]
Not all auto websites had carried the development as the old E-Class based Chairman is not a globally available car and the LIV-1, which made its premiere at the show, stole the limelight away from other Ssangyong cars.
The Ssangyong Chairman W Summit may not be coming to India anytime soon, but it has a very interesting cabin that you should see for yourself.
The W Summit is appointed with a high-quality interior that serves as a "mobile office and resting space for VVIPs". It gets two individual seats at the back for more independence and comfort. An electrically operated foot rest, head rest and pillows are to remind customers of their private jet's first class accommodation.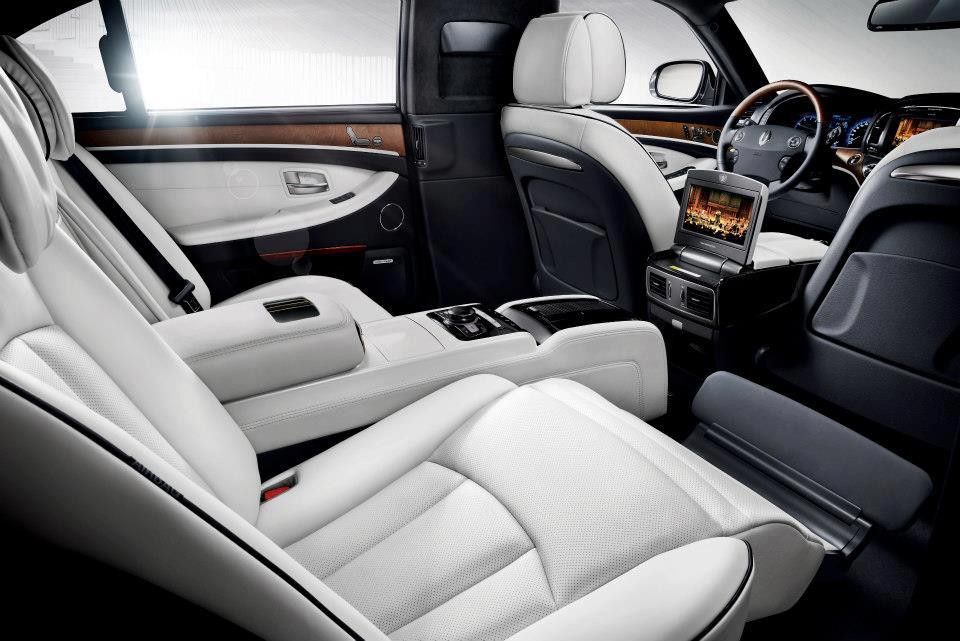 The leather seats come from Scotland's Bridge of Weir (BOW) who supply to aircraft companies, luxury yacht makers and luxury car manufacturers.
A two-row console is enclosed with a pop-up compartment that can charge devices wirelessly. The private compartment has space for books, coffee cups and an air freshener.
The front seat can be folded by around 40 degrees forward to improve the visibility of the passenger on the rear seat.
Last but not the least, the new Chairman W Summit can be bought in two body colors. The black is for "a dignified image", while the white emphasizes "cleanliness and elegance".
So which one would yours be?